20 Surprising Things You Can And Can Not See Do And Taste At Your Next Visit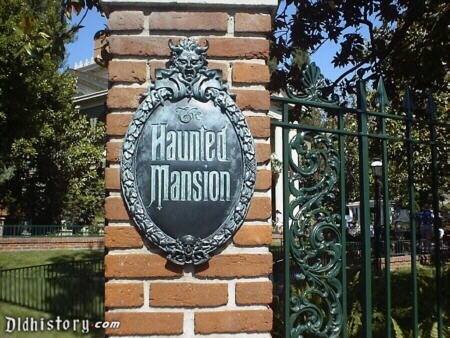 ID:
TMS-4427
Source:
idaily.com
Author:
Joal Ryan
Dateline:
Posted:
Status:
Current
Blue milk. Human ashes. Feral cats.

Disneyland may be 85 acres of carefully curated mirth, but even after nearly 65 years of operation in Anaheim, Calif., the vacation destination can still surprise -- as park-goers who've encountered the blue milk, human ashes and, yes, feral cats can attest.

Before you next pass through the turnstile en route for the old-timey Main Street U.S.A., or bound for the all-new Star Wars: Galaxy's Edge, here's our own carefully curated effort: a rundown of unexpected things you can experience at Disneyland, as well as some things you'd think you'd be able to do, but, nope, can't.

Let's start with one that needs to be read immediately, as in: Right. Now.

1. You can avoid crowds! … Wait, what?! If uncrowded Disneyland is your dream Disneyland experience, then you should go to the park: Right. Now.

While the park doesn't release daily attendance stats, the Los Angeles Times, Orange County Register, other major outlets and assorted real-life visitors have reported that the Magic Kingdom's summer of 2019 has been marked by an "apparent scarcity of visitors."

Conventional wisdom says the downturn is connected to Disneyland's newest and arguably most anticipated realm ever: the 14-acre, Stormtrooper-patrolled Star Wars: Galaxy's Edge, which opened May 29, 2019. We know, we know: That makes no sense. But trust us.

Galaxy's Edge is not a dud -- you can literally hear people express their awe as they walk grounds that have been meticulously art-directed from the entrance to the restrooms. And you'll easily wait an hour (or more) to board the land's main attraction, Millennium Falcon: Smuggler's Run, featuring a life-size version of Han Solo's galactic chariot. But the new realm is also proving to be kind of a problem. The theory goes that Galaxy's Edge has scared off Disneyland-area locals who may have gone to the park, but figured it'd be too crowded because of, ahem, Galaxy's Edge.

Blockout dates are a possible related factor. Blockout dates are days when annually purchased Disneyland passes may not be used at the park. If you're an aforementioned Disneyland-area local, and you hold one of the popular season passes that are available only to Southern California residents, then you've been blocked out most of the summer, all the way through Aug. 26. You can, of course, buy a ticket -- at additional cost -- but you probably won't, because, ahem, you've figured the park will be too crowded. And so the vicious circle goes.

The bottom line: If you want to experience a Disneyland that's a little lighter on crowds, then ignore your theme-park instincts, and go to the park during this not-so-hot summer.

2. You can stand in short-ish lines anytime!

Whether it's the un-crazy summer of 2019 or not, you can avoid crowds all the time by downloading and using the Disneyland app. Through the app, you can make meal-time hassle-free by pre-ordering and pre-paying for food from selected park venues. Via the app's MaxPass option, you can nab FastPass tickets for popular attractions, such as the Haunted Mansion and Matterhorn Bobsleds. A FastPass, for those who aren't fluent in Disneyland, is a physical or virtual ticket that basically lets you go to the front of the line at an attraction.

Physical tickets are distributed at the attraction itself; virtual tickets are obtained on your phone via MaxPass, meaning you can score a FastPass for, say, Space Mountain while you're worlds away, standing in line at Splash Mountain. While both kinds of FastPasses are free, the MaxPass add-on costs $15 per person, per day -- and is totally, totally worth it.

3. You can't get a FastPass for Millennium Falcon: Smuggler's Run -- no matter what app you put on your phone!

You'd think Disneyland's prime new attraction would be a prime candidate for the crowd-controlling FastPass, but you'd be wrong. Disneyland doesn't say why it's not "initially" -- its word choice -- offering its FastPass service at Smuggler's Run. Other popular attractions that don't issue FastPasses include Pirates of the Caribbean and Autopia.

4. You can save time by going solo!

Disneyland may promote the idea of family and friends, but it rewards those who are willing to ride some of their most popular attractions as a party of one. Look for or inquire about the single-rider line when you're at Millennium Falcon: Smuggler's Run, Star Tours, Splash Mountain, the Matterhorn and Indiana Jones Adventure. According to Undercover Tourist, an authorized dealer of discounted theme-park tickets, single-rider lines at Disneyland are "usually just as short as [FastPass lines], and do not have [FastPass] time restrictions."

5. You can catch Chip and/or Dale, and a whole bunch of others going to work!

Enjoying downtime on a shaded park bench in Main Street, U.S.A.? Keep an eye on the gate for employees -- or cast members, in Disney parlance -- that's located to the right of the Great Moments with Mr. Lincoln attraction. The staff coming and going through this gate will include those working as costumed Disney characters. While these performers are generally accessible -- they roam the park, they hang at designated meet-and-greet locations, etc. -- it's an added bonus to be able to spy them clocking in or clocking out (and in full character get-up, to boot).

6. You can't dress like the Big Bad Wolf!

Do you enjoy dressing like Pinocchio's nemesis, or perhaps like Snow White's Grumpy? No judgment here. But if you're planning to model your finest character outfit to Disneyland, then you best be in elementary school because visitors age 14 and older are prohibited by Disneyland dress code from wearing costumes and masks.

Pro tip: There is some new wiggle room on this policy when it comes to Star Wars garb.

7. You can decipher Disney code -- and steer clear of a mess!

If you're strolling through Main Street, U.S.A., the park's first and only must-pass-through world, and enjoying the pastoral sight of a horse-drawn street car, then perhaps you'll hear the Disneyland staff call in a "Code H." According to a book penned by two members of the park's custodial staff, Cleaning the Kingdom: Insider Tales of Keeping Walt's Dream Spotless, "Code H" is code for "Hey, one of them horses pooped." It's not to be confused for "Code V," which is code for, "Hey, one of them guests vomited."

8. You can decipher Disney code -- and recoil in horror!

Horse poop and human vomit aren't the only things that have been immortalized in Disneyland-speak. If you hear custodian chatter about a "HEPA cleanup," then according to the Wall Street Journal that means somebody's found ashes -- as in cremated human remains. While people aren't supposed to scatter their loved ones' ashes in the park, they do. And they're especially fond of doing so at the Haunted Mansion attraction in New Orleans Square.

"The Haunted Mansion probably has so much human ashes in it that it's not even funny," a Disneyland custodian told the newspaper, per Gizmodo.

9. You can come as you are (so long as you're dressed like a Batuuan)!

Fact: Star Wars fandom is serious about its cosplay. Fact: Disneyland is serious about its no-costume rule (for all but the youngest visitors).

Per Disneyland, if you show up at the park gates in a belted tunic and leggings looking like a good villager of Batuu, then as far as the Magic Kingdom is concerned you're not in a costume, you're dressed in an outfit "inspired by Star Wars" -- and that's just fine. Batuu, by the by, is the new Star Wars planet invented for Galaxy's Edge. Your wardrobe budget will be happy to know that Batuuans dress just like folks from more familiar Star Wars places, like Jakku and Tatooine: in belted tunics and leggings.

Be advised that robes (even Jedi robes), masks, face paint and "military-style attire" are still no-gos -- as are blasters and holsters. The only exception to the latter proviso: lightsabers. They're good. You can buy toy lightsabers in park gift stores, and if you've got the reservation -- plus wads of cash -- you can build a custom one at Savi's Workshop, located in Galaxy's Edge.

10. You can wear a fashionable, if odd, cape!

Capes are also permitted to be worn by Disneyland guests of all ages, provided they're a very specific kind of cape: short, and finishing above the waist.

11. You can see a feral cat -- or a hundred!

If you think untamed, feral cats are for abandoned buildings only, then, one, you need to read up on feral cats, and, two, you need to read up on Disneyland because Walt Disney's dream-come-true land has been minorly famous for years now for a feral-cat population that's estimated to be about 100, and maybe even as high as 200.

The backstory, briefly, is that the cats have pretty much been at the famed mouse house since forever. They took up residence in Sleeping Beauty Castle in Fantasyland sometime between the structure being built for the park's 1955 debut, and it being turned into a walk-through attraction in 1957. Reports vary on what happened next: Upon the cat colony being discovered, did Walt Disney himself take mercy on the critters, and set them free in the park? Or were the cats ordered to scram, only to be allowed to slink back in once their no-cost rodent-control skills were recognized for the prize they were?

No matter: They're here, and they're officially unofficially part of the Disneyland family. Though the park doesn't talk up the cats, it takes care of them, reportedly providing food, water, vaccinations, and access to spaying and neutering.

While the cats are easiest to spot at the park after-hours -- if you're a member of the maintenance staff, that is -- civilians can glimpse them in their hiding spaces during operating hours, too. There's one that's been spied in Adventureland near the Indiana Jones Adventure. There's another that's been known to hang in Critter Country near the Country Bear Restaurant. The list goes on and on -- with the help of fan-created social-media accounts.

12. You can totally get free stuff!

The next time you're passing through Main Street, U.S.A., stop by City Hall, ask for a button -- and you'll get one -- for free, as in no charge, as in really.

City Hall, which houses the park's guest-relations office, may be so busy that you won't even have to ask for the button; park workers may just leave them in a box outside City Hall. You can take one or three, depending on how large your party is.

The buttons come in a variety of themes. If you're a first-time visitor, then ask about the first-time visitor button. If you're at the park because you just got married, then you get a "Just Married!" button. There's even a generic "I'm Celebrating: [blank space]," that you can complete with whatever it is you're celebrating -- like, getting a free button, perhaps.

But, wait, there's more: Did you know that there are (no-charge) water-bottle filling stations located throughout the park? Now you do. And did you also know that if you're water-bottle-less, you can ask for a (free) cup from any Disneyland restaurant or food stand, so that you can fill up that way via any Disneyland water fountain? You're welcome.

13. You can totally go to Club 33 anytime you want, kinda-sorta!

Club 33 is Disneyland's exclusive, elusive, members-only club -- a Walt Disney-envisioned refuge for the park's VIP visitors. Per Disneyland's own blog, it's a place that has "held a place of mystery and legend among Disneyland park guests."

But the thing is, it's not that mysterious, it's definitely not secret -- and it's really easy to find. For starters, it has an address: 33 Royal Street in New Orleans Square. It's right next to Le Bat En Rouge, a dress shop, located at 35 Royal Street. If you're terrible with Disneyland directions, then walk up to a park employee, and ask where Club 33 is: They'll tell you. They'll probably even point. If all else fails, look for the green door with the big 33 next to it -- the one that everyone's taking pictures in front of. As the Orange County Register once put it, "Club 33 is Disneyland's worst-kept secret."

While standing outside Club 33 is one thing, we must advise that going inside Club 33 is another. The short version is: You either need to be a member (who has paid perhaps six figures in initiation fees and annual dues), or you need to be the guest of a member. Disneyland occasionally will advertise when it has membership spots available.

14. You can beat the heat!

You may know that Mickey's House, the go-at-your-own-pace, walk-through attraction located in Mickey's Toontown, is a good place to get face time with Mickey Mouse, but you may not know this: Mickey's House is air-conditioned, and, as such, a good place to seek refuge on a scorching-hot day.

Another de-facto cooling center: the Main Street Cinema. Watch Mickey Mouse cartoon shorts in a darkened, air-conditioned theater. If the benches are full, just take a seat on the floor -- and enjoy.



15. You can't find Star Wars in Galaxy's Edge, so to speak!

You will not see the phrases "Star Wars" or "Galaxy's Edge" in Star Wars: Galaxy's Edge. Not on signs within the land, and not in gift shops within the area. According to the Orange County Register, the words have been banned -- in Galaxy's Edge, at least -- in the name of world-building.

"When you are living in a Star Wars space, it's the one thing you don't need," Disney Parks' Brad Schoeneberg told the newspaper.

16. You can drink blue milk! (And green milk, too!)

While reservations are not needed to visit Galaxy's Edge, CNET nonetheless recommends using the Disneyland app to make reservations for Oga's Cantina and Savi's Workshop. At Oga's, you can imbibe -- if you're of age -- on the first alcoholic beverages served at Disneyland outside of Club 33. Reservations for Oga's may be made as much as 14 days in advance. The aforementioned Savi's, meanwhile, is where you can part with $199.99 for your custom lightsaber. Reservations are also strongly suggested as, per Disneyland, "walk-ins will be very limited."

For a taste of the Star Wars universe that doesn't need advance planning, you can stop by the Milk Bar. That's where, for $7.99, you can buy a blue milk that's literally blue, and that's literally called Blue Milk. (Just like Luke Skywalker used to drink!) The milk, mind you, is not cow's milk, but rather a fruity, tasty, plant-based concoction derived from coconuts and rice. If Blue Milk doesn't float your land cruiser, then there's always Green Milk. Same price, same concept, different color!

17. You can't celebrate Halloween at the Haunted Mansion!

When you see a Disneyland attraction decked out in seasonal or holiday fare, that's called an overlay. The process isn't just visual; the attraction is rebranded, too. In 2019, for instance, from roughly just after Labor Day through the winter holidays, and including Halloween, the Haunted Mansion will be known as Haunted Mansion Holiday. (It's a Nightmare Before Christmas thing.)

Along the same lines, since May 4, 2019, Space Mountain has been known as Hyperspace Mountain. The overlay is Star Wars-driven, Galaxy's Edge-timed and comes complete with blaster fire. Space Mountain, which first raced down Disneyland's tracks in 1977, has been recast as Hyperspace Mountain a number of times since 2015. The overlay's latest edition has proved so popular that its run has been extended through Halloween 2019.

18. You can hunt for Hidden Mickeys -- if you dare!

A Hidden Mickey may sound like a spiked drink, but it's actually a theme-park Easter Egg. Throughout the park, Disneyland's team of builders, known as Imagineers, have incorporated sly, visual tributes to Walt Disney's signature character. There's no official count or location list, but there are plenty of blogs and even books on the subject. Fans have reported spying Hidden Mickeys just about everywhere -- from a cactus plant at Big Thunder Mountain Railroad to a parking-lot cement floor. We caught the below set of mouse ears in the stone work at Toon Town.

The danger of looking for Hidden Mickeys is that once you start looking for them, you literally can't stop looking for them. Don't say you weren't warned.

19. You can party at Disneyland like it's 1955!

If you want to experience Disneyland as it was in 1955, then Fantasyland is the place to be. Of the park's original 14 attractions, more than half are located in this world: Casey Jr. Circus Train; Dumbo the Flying Elephant; King Arthur Carousel; the Mad Tea Party spinning cups; Mr. Toad's Wild Ride; Peter Pan's Flight; Snow White's Scary Adventures; and, the Storybook Land Canal Boats. If you pay homage to these legacy rides, then you'll be rewarded -- for the most part -- with short-ish wait times. (Note we said, for the most part. Class of '55 rides that still regularly draw long lines include Peter Pan and Dumbo.)

20. You can see the Matterhorn in a new light! The Matterhorn Bobsleds is a unique Disneyland attraction: The rollercoaster, which opened in the Anaheim park in 1959, has not been duplicated or replicated in any other Disney theme park. Another thing that makes the Matterhorn special is its long-rumored -- and very real -- basketball court.

According to a fact-checking report, the modest court is located inside the faux mountain, in "a small, attic-like space" located near the top of the 147-foot-tall peak. It was built as part of a rest area for park workers who are periodically hired to scale the Matterhorn. What does all this mean to you, the visitor? Well, we're pretty sure it means you'll never look at the Matterhorn the same again.