10 Great Places To Eat At Disneyland Ranked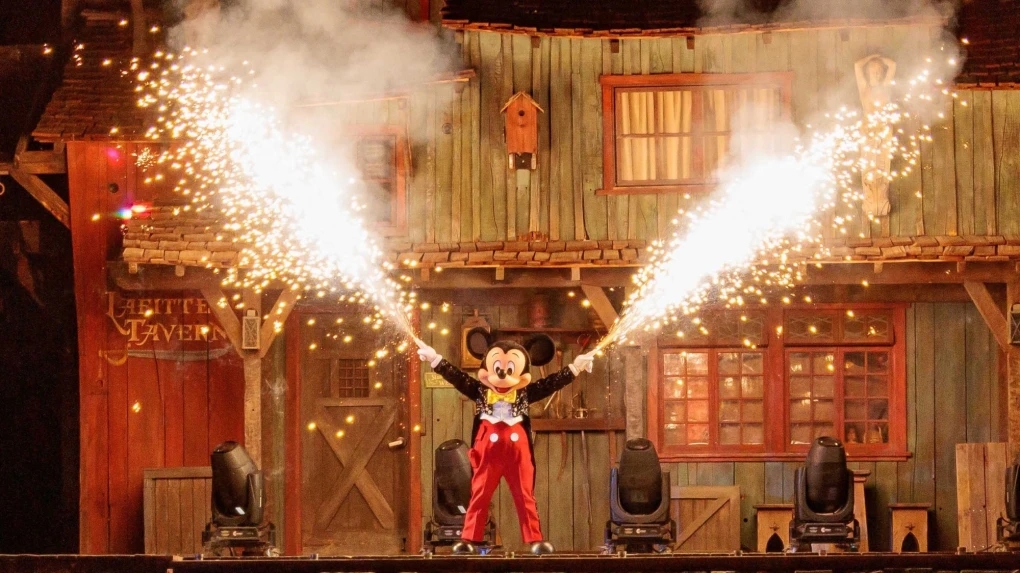 ID:
TMS-4440
Source:
thetravel.com
Author:
Colby Tortorici
Dateline:
Posted:
Status:
Current
Disneyland is pretty fantastic, isn't it? Save for the $4,586 price of admission, the parks have just about anything you could ever want. Fun characters to meet, amazing rides to enjoy, great attractions and shows, but there's one thing that we can't forget. The food. The dining experience at Disneyland and California Adventure is a thing of dreams. Today, we'll be going over ten great places to eat at the parks. The list was crafted in order to provide a variety of different experiences, thus, this list might be very different from yours. But without further ado, let's jump in.

10

LAMPLIGHT LOUNGE

While Ariel's Grotto was simply the best... Lamplight Lounge is nice. While the character dinners featuring an array of different princesses are unfortunately gone, Lamplight Lounge still features great food, a fun atmosphere, and an absolutely stunning view of Pixar Pier that has to be seen to be believed. The Lounge is filled with Pixar touches everywhere that are simply a joy to see. While Ariel's Grotto was the superior of the two restaurants, this revamped version certainly is still a worthwhile place to visit in California Adventure.

9

CRAZY CONE MOTEL

The Crazy Cone Motel. Oof. You know what, no. This one deserves the Big Oof. This area provides you with a variety of different snack choices such as chili, popcorn, pretzels, churros and some absolutely fantastic soft serve and floats. Also, Lightning McQueen might also just be here hanging out and doing his thing so that's nice. Who doesn't love eating ice cream while Lightning McQueen stares at you with a huge smile on his face? Due to the sheer volume of different snacks and the great Cars atmosphere, this area nabs a spot on the list.

8

TIKI JUICE BAR

And of course, the Tiki Bar! Home to the world-famous Dole Whip, who doesn't love this tasty treat? No matter which way you get your Whip served up (a float is the best but you know whatever... FLOATS your boat!), the refreshing snack is a great treat to have on your way to your next ride, or as you sit and watch the Tiki Room performance.

As this is one of the only places in the entire world that you can get this snack, it obviously nabs a spot on the list.

7

RIVER BELLE TERRACE

Located near the edge of the water, the River Belle Terrace restaurant serves a great variety of southern dishes. There's a nice mix of BBQ, seafood and other items to partake in, and the small restaurant has a very down-home, comforting feeling to it. The strategic placing of it is also great, as it just fits in perfectly where it was placed, with the Mark Twain Riverboat in sight. Plus, adding on a Fantasmic Dining Package sure never hurts, does it?

6

GOLDEN HORSESHOE

The Golden Horseshoe is a quick-service restaurant located in the heart of Frontierland. As you are eating, you will be treated to a fun little show put on by some of Frontierland's residents, one of which is the mayor of the fantastic city. While the food itself is quite enjoyable, it is the show and interaction with the audience that sets the Golden Horseshoe apart from the other quick-service options available at Disneyland.

5

PLAZA INN

Plaza Inn, located right on the end of Main Street USA, is a wonderful place to dine. With breakfast, lunch and dinner options (love u very much Mrs. Alfredo), this restaurant gets booked up pretty quickly, so get in while you can. While this is usually a quick-service restaurant, there are also character dining options at this location that help to set it apart from some of the other dining options. Getting to meet rare characters like Rafiki is never a bad time.

4

OGA'S CANTINA

Oga's Cantina is one of the newer dining spots, and allows you to choose from a variety of different drinks originating from the Star Wars universe.

Also, alcohol is here so yeah awesome. As of right now, you'll need a reservation to get in due to the new Galaxy's Edge's popularity, but all of the drinks are definitely worth the pre-booking hassle. Each one is very different from the next, so bring a few friends and sample them all to get the most out of Oga's Cantina.

3

WINE COUNTRY TRATTORIA

Wine Country Trattoria is a restaurant in California Adventure park that is never a bad place to eat. The Italian-styled restaurant is filled with different pasta dishes, and also has a few different wine choices to treat yourself to if you're feeling a lil too edgy for California Adventure. With a great Italian vibe and a solid menu to go with it, this is one of the more unique dining spots at the park, so make sure to check it out.

2

CARTHAY CIRCLE

Carthay Circle is one of the fanciest spots out of both Disneyland and California Adventure. Follow Buena Vista street all the way down until you see the movie theater-style spot. Fine dining is the name of the game here, with the most expensive item on the menu being an $80 bottle of wine. There are a variety of protein-centric (don't bring vegetarians) dishes to choose from for any mood, so whatever you're feeling like dining on, Carthay Circle has you covered. With a fine dining experience and a great menu to choose from, you can't go wrong booking a dinner reservation at Carthay Circle.

1

BLUE BAYOU

The Blue Bayou restaurant is simply the best restaurant you can go to in the parks. Actually located inside of the Pirates of the Carribean ride, this restaurant features a starry sky above you as you dine on the meal of your choice. There's a nice variety to pick from, and tableside bread is obviously just a boon to this already great experience. While the food itself is excellent, the atmosphere that this restaurant provides cannot be understated. Do yourself a favor and book yourself a slot at the Blue Bayou restaurant for your next trip to Disney. You truly won't regret it.