10 Hour Lines Are Not A Sign Of Success How Galaxys Edge Is Preserving The Disney Guest Experience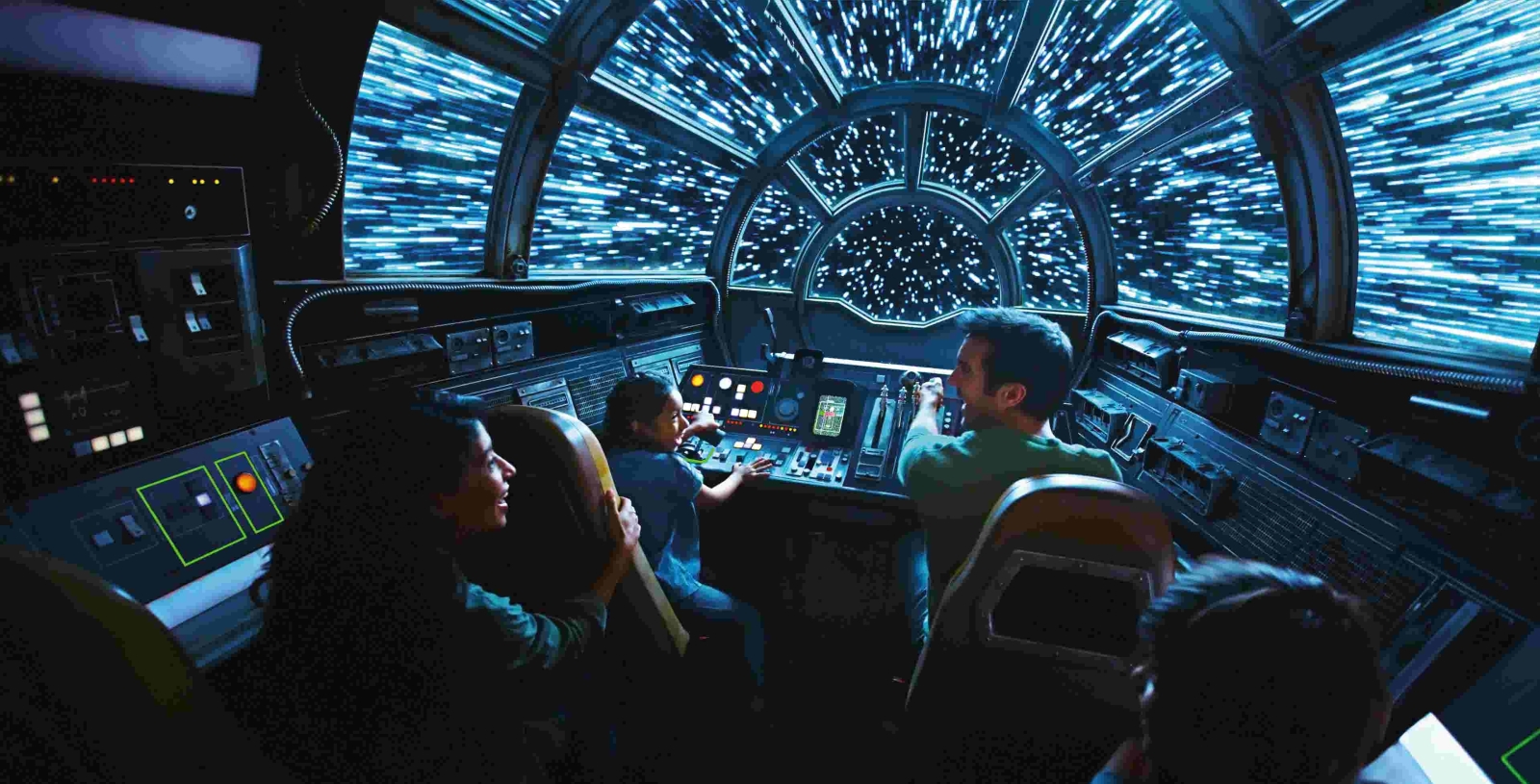 ID:
TMS-4448
Source:
cnbc.com
Author:
Sarah Whitten
Dateline:
Posted:
Status:
Current
When you land on the outer rim planet of Batuu, you may notice bubbling pods of blue and green milk, stormtroopers interrogating citizens or even the sound of a TIE Fighter zipping overhead. What you won't notice are lines.

During its earnings report earlier this month, Disney CEO Bob Iger noted that park attendance at its domestic Disney Parks fell 3% in the fiscal third quarter. The cause was attributed to its decision to block out annual passholders and raise park ticket prices as well as a fear from potential parkgoers that lines would be unbearable as the company opened the gates to its Galaxy's Edge attraction in Anaheim, California.

Some analysts have even speculated that this is a sign that the new Star Wars-themed land was not well-received by fans. In fact, shares of the company slumped due in part to the disappointing attendance numbers.The integration of Fox's entertainment assets as well as streaming investments also weighed on the company's stock.

Despite the fall in foot traffic, Disney executives were happy with the experience they were able provide to guests during the first three months the land was open.

Disney's customer satisfaction scores have indicated that Galaxy's Edge is the most popular area in the Disneyland park.

"One of the wins that we had with the opening of the original Galaxy's Edge is that we didn't have the waits," Bob Chapek, chairman of parks, experiences and products, said. "The deep secret is that we don't intend to have lines ... If you build in enough capacity, the rides don't go down and it operates at 99% efficiency, you shouldn't have 10-hour lines."

"So, 10-hour lines are not a sign of success," he said. "It should be seen as a sign of, frankly, failure."

During a recent trip to the California version of Batuu, it was hard to spot a line that took longer than a few minutes to get through. Even the Millennium Falcon: Smuggler's Run ride, which had wait times of between 35 and 55 minutes during the three days that CNBC attended, was a speedy experience.

Chapek's comments were clearly about the recent opening of NBCUniversal's new coaster Hagrid's Magical Creatures Motorbike ride at Islands of Adventure. During its opening days, estimated queue times were between eight and 10 hours. Parkgoers who wanted to ride the attraction basically spent the whole day waiting for one ride.

Chapek said he expects a similar lack of lines when the Galaxy's Edge land opens Thursday at Disney's Hollywood Studios, as well as when the new Rise of the Resistance ride opens in December in Orlando, Florida and in January in Anaheim.

"Our goal is to make sure when we launch Rise of the Resistance, it's a success under the guest experiential definition," he said.

The company has already set up a virtual queue line that guests can use if a ride's line gets too long. This allows guests to enjoy other aspects of the park and then return when it's time to go on the ride.

"We don't define success as a picture of a long line," Chapek said.

---
MickeyMousePark.com
---
Copyright: (c) 1997-2022 by
ThrillMountain Software
---
MickeyMousePark.com is not associated in any official way with the Walt Disney Company,
its subsidiaries, or its affiliates. The official Disney site is available at
disney.com
Troubleshooting Info:

BrowserBrand: IE
Mobile: NO
LocalHost: NO
BrowserOS:
BrowserServer: mickeymousepark.com
BrowserAgent:CCBot/2.0 (https://commoncrawl.org/faq/)
BrowserURL:Page=5&Ident=4448
BrowserCurrentPage: /disneyland-article.aspx
Login: 0
FilterBy: 0
SortBy: 0
DB: MMParkB