10 Fun Activities To Do In Between Rides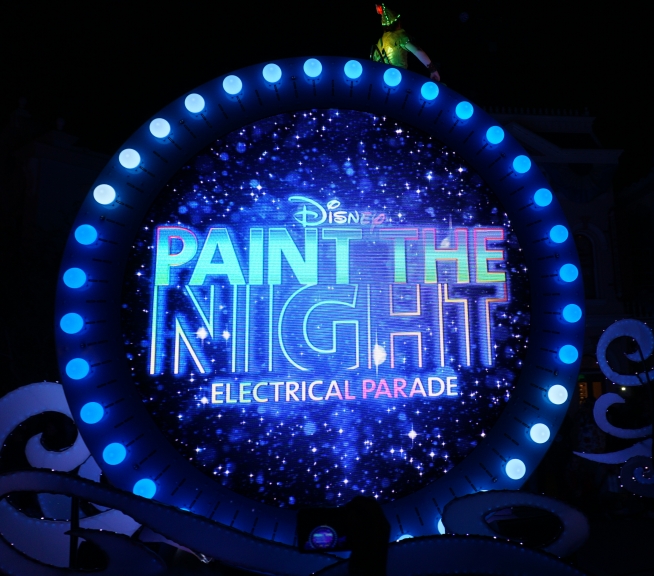 ID:
TMS-4488
Source:
thetravel.com
Author:
Colby Tortorici
Dateline:
Posted:
Status:
Current
Disneyland is a big place full of walking. Lots of walking. While it is full of rides, sometimes you just need a break. Sure, you can definitely do the 1-2 of Guardians and Screamin' back to back over and over, but at some point you need to stop and eat your weight in ice cream and churros before you go again like the vision of health that you are. Today we'll be going over ten things you can do in between rides while you're at Disneyland. Let's jump into it.

10

EAT SOME DOLE WHIP

You know what's never a bad decision to make in between riding rides that will flip your stomach upside down? Eating Dole Whip. This tasty treat (that's only available in Disneyland and Hawaii, for the record) can be enjoyed in just about any way you want, but go for the float. It's the best. This will also help you cool down a bit, as being outdoors for so long is somewhat of a warm experience. Maybe enter the Tiki Room while you're in that part of the park?

9

DO A LITTLE SHOPPING

Another requirement for Disneyland is spending an enormous amount of money after you pay the enormous entry fee. As such, a great use of time is visiting the shops on Main Street and around the park to pick up some souvenirs. Alternatively, you can also use this time to decide what you'll be buying as you exit the park so you don't have to lug all of your new purchases around the park with you. Or just spend money to get a locker. Capitalism is great, am I right?

8

MEET A CHARACTER

If you're not in the mood to ride a ride at this very moment, why not take a second to meet a character? A quick scan of the Disneyland app will let you know whose around at the time.

There's always a variety of long lines and short lines depending on what you're looking for, so take your pick. Whichever way you go, having a nice chat and picture with a beloved character is never a bad thing, right? Just don't visit Spiderman, his line is four hours long.

7

SEE A SHOW

But wait, why see one character when you can see a ton at the same time? There are numerous different shows that you can watch in both parks to pass the time, and all of them are enjoyable little features that give you a chance to rest your legs and watch some Disney magic come to life right before your eyes. Disneyland's Mickey and the Magical Map is a personal favorite featuring some characters who deserve more love than they get.

6

RIDE THE MONORAIL

Looking for a fun place to take a load off while still experiencing the best that the park has to offer? If so, the Monorail is the attraction you've been looking for. This 13-minute ride will take you all around the park, allowing you to rest those legs while seeing all of the sights the park has to offer, and there sure are a lot of those. Besides that, this thing doesn't emit any emissions! Even better! Well, what are you waiting for? Let's get a move on!

5

DO SOME DINING

This is more of a reservation, plan-ahead type deal, but still, dining at Disneyland is never a bad time. Plan these moments out for when you think your crew will be tired and hungry (always?). Or, get yourself a dining package to watch some entertainment while you dine.

Either way, there is a restaurant for just about every mood you're in and every flavor you're craving in the parks. Blue Bayou in Disneyland is a standout, actually being visible during the Pirates of the Carribean ride.

4

FROZEN AT THE HYPERION

The Frozen play that is put on at the Hyperion Theater is no joke, they pulled out all the stops. It's a fantastic, hour-long recreation of the film that is filled with great acting and singing. Since the massive hype around the 2013 classic has obviously died down a bit, seating is easy to find in the Hyperion, so sit back and, well, just let it go. You absolutely won't be disappointed by this fantastic stage version of the movie.

3

VISIT THE ANIMATION BUILDING

The Animation Building in California Adventure (just across the street from the aforementioned Hyperion Theater) is filled with fun little activities in, get this, air conditioning. Are you already sold? Whether it be learning to draw beloved characters such as Baymax, learning a little bit about the history of some of Disney's classics, taking a personality test to find out you're most like a talking teapot woman or the fantastic Turtle Talk with Crush, this building is sure to keep you occupied in between your fast passes. And hey, it's located right in the heart of California Adventure, so no attraction is too far away. Also, Anna and Elsa are here so get in on that.

2

WATCH A PARADE

Basically, at any point in both parks, there's sure to be some sort of parade of some sort of size going on somewhere, it's a non-stop party in those parks. Watch them if you happen to see one, they're usually tons of fun. While Paint the Night is an all-time best, you really can't go wrong with any of the parades. While seating might be hard to come by, standing room is worth it for these parades.

1

GET SOME PHOTOS

One thing you can count on is that you'll always look photogenic when you have an actual castle as the backdrop for your pictures. Or a giant Ferris wheel atop a beautiful lake. Whatever pictures you make take of yourself or of the beautiful landscapes found around both of the parks, they're going to look great. Besides personal pictures, there are tons of professional photographers in key areas of the park to take your picture. If you have the MaxPass, these photos are free, so there's no reason not to take one when you see a photographer out and about.