Longest And Shortest Waits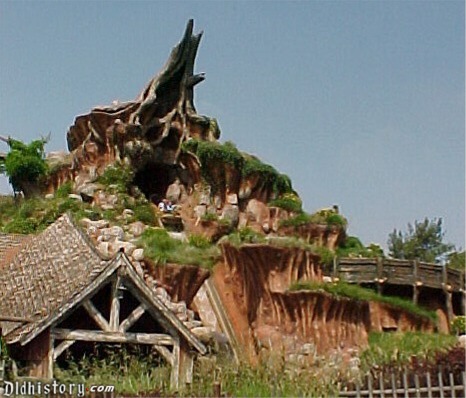 ID:
TMS-4492
Source:
themeparktourist.com
Author:
David Mumpower
Dateline:
Posted:
Status:
Current
When you're at the Happiest Place on Earth, you want to feel, you know, happy. Waiting too long in line is the ideal way to feel decidedly displeased. My goal here is to arm you with the best information so that you'll know which FastPasses to target and which lines aren't that long. Here are the longest and shortest Disneyland wait-times.

6. Haunted Mansion

When Disneyland introduced the MaxPass, locals questioned the need to pay for a FastPass. The data supports this notion. Sure, MaxPass is phenomenal, but the wait-times at the park are generally reasonable. Plus, many of the frequent visitors are Anaheim locals who understand the daily, weekly, and monthly traffic patterns almost as well as Disney does.

I would describe the reasonable wait-times at Disneyland as a form of self-fulfilling prophecy. When the perception is that the park will have large crowds, people stay away. For this reason, wait-times can vary a great deal depending on the season. Whether this proves that surge pricing is a great or moronic idea is up for debate.

What the data shows is that Disneyland's longest waits are nowhere near those at Magic Kingdom. Only two attractions at Disneyland surpass a 50-minute wait on average; Magic Kingdom has five.

Similarly, Haunted Mansion at Disneyland's 38-minute average wait wouldn't hold a spot in the top eight at Magic Kingdom. So, wait-time is one way that Disneyland is clearly superior to Walt Disney World.

5. Indiana Jones Adventure

The first four entries on this list all claim what I would consider reasonable average wait-times. That's especially true for truly iconic/E-ticket attractions. Indiana Jones Adventure is a favorite of the Theme Park Tourist staff, and I cannot believe that something this good averages a 40-minute wait.

4. Splash Mountain

We can make direct comparisons for some of the attractions listed here. For example, Splash Mountain at Disneyland's average wait-time of 45 minutes is 15 minutes less than the one at Magic Kingdom. Now, I will add that the Florida park's ride is longer and thereby better, in my opinion. I wouldn't describe it as an extra 15-minute wait better, though.

3. Space Mountain

This ride has another direct comparison at Magic Kingdom. While Disneyland's Tomorrowland ride comes with an average wait of 49 minutes, the one in Florida is again roughly 15 minutes longer. The recurring theme here is that Disneyland's lines are shorter. In the case of Space/Hyperspace Mountain, the ride is arguably better, too.

2. Matterhorn Bobsleds

Did this one surprise you? I know that I checked the data multiple times since I didn't expect it. However, upon reflection, it does make a lot of sense. As the first true steel roller coaster on the planet, Matterhorn Bobsleds dates back to the late-1950s.

Attraction loading and unloading areas were much less sophisticated back then. Frustratingly, Disney has never managed to cut down on the problems caused by the age of the coaster. When you want to slide down the Matterhorn, you must wait 52 minutes on average. It's undeniably a classic attraction, but I question the bang for the buck here. Matterhorn Bobsleds is definitely a ride you should try to FastPass/MaxPass.

1. Millennium Falcon Smugglers Run

The other rides on this list have extensive data and traffic behavior available. With Smugglers Run, we're still guessing to an extent. While the lack of crowds at Disneyland's version of Star Wars: Galaxy's Edge draws headlines, the crowds remain extensive for the themed land's first ride.

At the time of publication, you'll wait an average of 55 minutes to pilot the Millennium Falcon. Contrast that to Magic Kingdom, where several attractions require a wait of an hour or more. Clearly, when you want to avoid the longest lines, you should head to the Happiest Place on Earth.

6. It's a Small World

All of the shortest lines at Disneyland average 15-minute waits or less. At least four of them are classic attractions that many guests will want to ride, too. It's a Small World provides the best value of the group. I say this because, after a 15-minute wait, you'll board a boat for a 15-minute ride. That seems like a fair exchange to me.

5. Mr. Toad's Wild Ride

This one causes bitterness among Walt Disney World fanatics. The Orlando version of Mr. Toad's Wild Ride closed in 1998…and some of us still miss it to this day. Meanwhile, the Disneyland version of the ride has remained in operation since the park's opening day in 1955. After a modest 13-minute wait, you can get thrown in jail and sent to Hell! Name another Disney ride where you can say that!

4. Snow White's Scary Adventures

Disneyland visitors don't appreciate how good they have it. This ride and the last one are no longer available at Magic Kingdom. And Snow White's Scary Adventures averages a minuscule 11-minute wait! With very little time spent in line, you can ride something that Walt Disney and the world's first Imagineers built back in 1955.

3. Mad Tea Party

Interestingly, the number of rides with waits under 10 minutes is the same at Magic Kingdom and Disneyland. You'll rarely have to wait long for any of them, although I would argue that the value of the top two options…is not great. Mad Tea Party is undeniably a classic, though. With an average wait of nine minutes, you should ride it every visit, just not right after you eat.

2. King Arthur Carrousel

Honestly, the top two rides fall into the category of "you get what you pay for." For an eight-minute wait, you shouldn't expect greatness. You can spin around on a century-old carousel, though.

1. Davy Crockett's Explorer Canoes

At one point, these canoes were the Millennium Falcon Smugglers Run of the late 1950s. Back when Davy Crockett mania drove children to Disneyland, the Explorer Canoes anchored Frontierland. Only Fantasyland rivaled it in popularity back then. Many decades later, the canoes average a seven-minute wait. When you want to ride something without waiting long, the Explorer Canoes are your best bet.