These Are The Best Places To Eat Right Now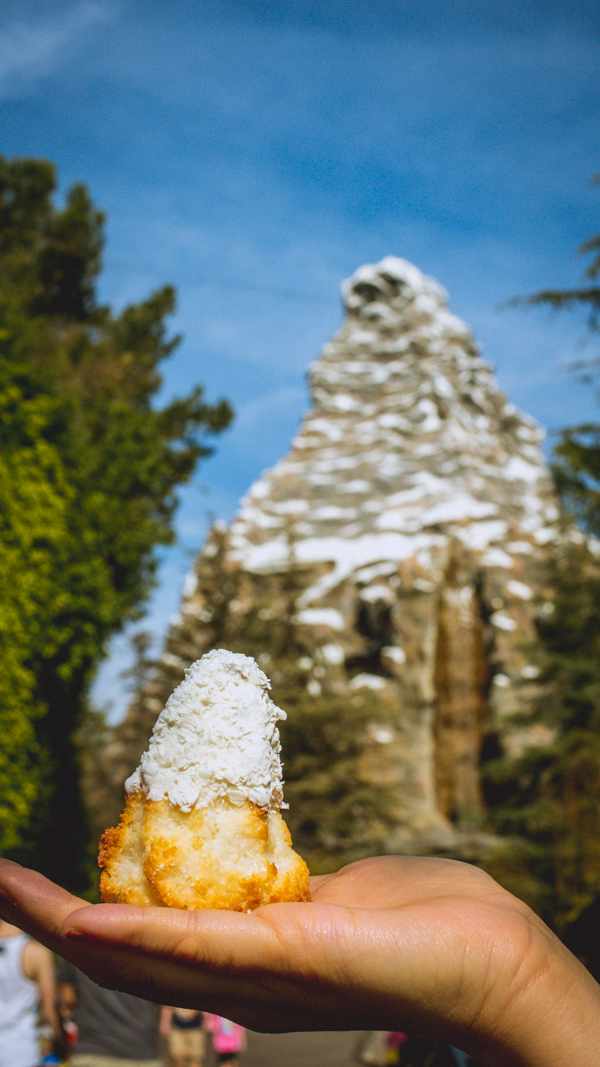 ID:
TMS-4498
Source:
thrillist.com
Author:
Juliana Shallcross
Dateline:
Posted:
Status:
Current
A while back we ranked every single place to eat inside Disneyland and Disney California Adventure. But times have drastically changed in the Southern California House of Mouse thanks to the addition of Star Wars Galaxy's Edge, and it will continue to morph with the just-announced Avengers Campus. And that means that the food items, too, have changed.

We've come a long way since the days when a turkey leg and a Dole Whip alone made a balanced meal in the Happiest Place on Earth. Indeed, in the past few years eating at Disneyland has become a thirsty subculture within the larger Disney fandom, with hundreds of Instagram accounts and hashtags devoted to what people are eating right now in the parks. Some of that #influencerlife influence (and the FOMO it causes) led Papa Disney to add fancy new things like mobile food and beverage ordering for certain restaurants (sorry, Susan, you still can't mobile-order a pickle from a cart), but there's still plenty of room for the popcorn, Mickey-ears ice cream, and cafeteria-style restaurants of yore.

For those among us who aren't simply obsessive about theme-park food -- and the cost of it after you've already paid for tickets, FastPass, photo downloads, and at least 15 sets of souvenir ears -- the likelihood that you're going to eat everything the park has to offer and still brave the teacups without getting sick is low. Choose wisely by consulting this handy guide to the best eats at Disneyland and California Adventure.

The best places to eat in Disneyland Galaxy's Edge: Most nerds visiting the Star Wars realm will queue up for the Millennium Falcon or to make their own lightsaber, but the food options here are ridiculously good. At Docking Bay 7, order fried Endorian tip-yip (crispy chicken) and the Mediterranean-style salad with plant-based kefta. Grab a pork wrap and Sour Sarlacc (limeade with raspberry and spicy mango) from Ronto Roasters, then definitely get an adult beverage at Oga's Cantina (pro tip: the free-for all to snag a reservation starts online at 7am… get online early). If you have to choose between blue or green milk, we say go with green, which is more tropical tasting. Just try not to think about where it came from.

Harbour Galley: In front of New Orlean's Square's Haunted Mansion and overlooking Tom Sawyer Island is a quaint little "dockside" shack that serves an outrageously good lobster roll sandwich with house-made potato chips. Wash it down with a Gold Port Galley passionfruit lemonade ringed with mango and pineapple sugar.

Little Red Wagon Corn Dogs: There are several places to get corn dogs between the two parks, but the Little Red Wagon on Main Street is preferred. The menu is simple -- a corn dog with either plain or with a specialty dip (the day we visited it was bacon ranch.) Behind the wagon/corn-dog truck is a quiet area with a few tables. If you go in the mid-afternoon you can grab a corn dog, take a load off, and watch Mickey's Soundsational parade go by.

Tropical Hideaway: Everyone heads to the Enchanted Tiki Room near the entrance to Adventureland to have a famous Dole Whip and while that is still a must for your first time (do it through Mobile Order to save you a wait), skedaddle around the corner and enter the Tropical Hideaway if you want more. Here you can find fully loaded Dole Whips in different flavor concoctions with extra toppings. But the real treats are the fluffy bao buns, available with spicy vegetable, lime chicken or bulgogi beef. Delightful.

Plaza Inn: If you're into dining with characters, hit up the Plaza Inn for breakfast across from iconic the Walt and Mickey statue, where you can order Mickey-shaped waffles as the real thing walks over to your table. If this kind of experience is "not on brand" for you, then mosey over for lunch or dinner instead and order one thing only -- the fried chicken, which is perfectly crisp on the outside and tender and juicy on the inside. It's served with biscuits, mashed potatoes, and green beans, making it one of the heartiest meals in the park.

The Golden Horseshoe: This is a controversial spot for some in the heart of Frontierland because the food is served with a slapstick Western-style stage show that happens intermittently. But the Pepper Jack Chili Mac is crazy good, as are the chicken tenders. Also, the building is an original Disneyland Resort building from 1955, and it was one of Walt's favorite places in the park.

Blue Bayou Restaurant: This is the restaurant that you see people dining at when you start off on the Pirates of the Caribbean ride. It's famous for this vantage point and for reservations filling up fast, which means you'll need to make yours before you go to the park. If you get inside, order the Monte Cristo, a highly decadent on the American classic that's basically batter-dipped French toast stuffed with ham, turkey, and Swiss. If you can't get inside, you can still get a Monte Cristo sandwich at Café New Orleans.

Bengal Barbecue: Across from the Indiana Jones ride, pick up a skewer with your choice of either chicken, vegetables, or beef. And get a bacon-wrapped asparagus just because. If it's an extra hot day, grab a crisp cold pickle from an icy bin at the South Sea Traders next door.

The best places to eat in Disney California Adventure Lamplight Lounge: If you only have time for one place to do a sit-down meal, do it at Lamplight Lounge, one of the newest restaurants in the park. Looking as swish as a boutique hotel with caramel leather chairs, exposed brick walls, and a tiled bar overlooking Pixar Pier, the restaurant subtly incorporates famous characters from Pixar movies. The lobster nachos and the potato skins might just be the best things to eat in the whole park. And yes, alcohol is served here… unlike Disneyland, where you can only drink in Oga's Cantina, California Adventure allows the adults to cut loose in multiple locations.

Pacific Wharf: If you can't decide what you want, head to Pacific Wharf, which is pretty much an outdoor food court, in the center of the park and a great place to stop before you hit Pixar Pier. The most instagrammable dishes are the Mickey-shaped bread bowls from Pacific Wharf Café. But some other satisfying options are chicken and beef rice bowls from the Lucky Fortune Cookery; Mexican dishes from Cocina Cucamonga and sweets from Ghiradell's Soda Fountain and Chocolate Shop.

Carthay Circle Restaurant: Another sit-down restaurant to hit up for lunch or dinner, this place is best known for its fried biscuits stuffed with white cheddar, bacon, and jalapeno. Both the restaurant and the lounge here have a hefty cocktail menu too, served up at the end of Buena Vista Street in a venue offering throwback vibes to 1920s Hollywood.

Studio Catering Co: Just want some food-truck tacos, that most adventurous of California cuisines? Head to Hollywood land and order some carne asada tacos from Studio Catering Co. along with a Spinal Fluid Michelada, a mango-flavored drink that's loaded with Worcestershire sauce, hot sauce, tomato juice, lime juice, chili powder, and of course, salt.

A quick hit list of must-have desserts Sweet treats are pretty much what food-lovers come for at Disneyland, You can find over-the-top delights in nearly every spot that offers food, and we could spend all day just rattling them off. But in the interest of brevity, the best ones to implode your diet are the following:

In Disneyland, along with the aforementioned Dole Whip the must-eat treats are centered around Main Street like the Mickey-shaped beignets at the Mint Julep Bar; specialty sweets in the Jolly Holiday Bakery; and the toffee churros and any other candy/cupcake/caramel apple that catches your eye at the Penny Arcade. But if you want something a little extra head to the Hungry Bear Restaurant in Frontierland for churro funnel cakes and whatever special seasonal delights are on offer.

At Disney California Adventure, the sweetest spots are Clarabelle's Hand-Scooped Ice Cream on Buena Vista Street, near the Starbucks; the Sorcerer Mickey milkshake from Schmoozies! near Hollywoodland; and the Pixar Pier Frosty Parfait from the Adorable Snowman Frosted Treats at the edge of Pixar Pier.

Downtown Disney, the retail and dining promenade just outside the parks, also has some tasty goodies to grab either on your way in or your way out including Sprinkles Cupcake, Salt & Straw ice cream, and over-the-top concoctions from the CrazyShake milkshake window at Black Tap Craft Burgers and Shakes.