Matterhorn Attraction Closes For Refurbishment After Rockwork Accident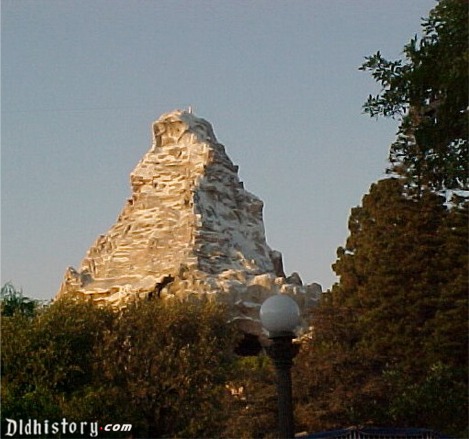 ID:
TMS-4517
Source:
insidethemagic.net
Author:
Bailee Abell
Dateline:
Posted:
Status:
Current
Disneyland Resort announced on its official webpage for the Matterhorn Bobsleds attraction that "Matterhorn Bobsleds will be closed for refurbishment from October 21 to 25 and October 28 to November 1, 2019." At the time of this article's publication, it looks like attraction will remain open on weekends, presumably since Saturdays and Sundays are the most popular times to visit the Disneyland theme parks (and since this weekend, being the last weekend before Halloween, will likely be pretty busy for guests visiting the Disneyland Resort).

In case you're unfamiliar, the iconic Matterhorn Bobsleds is one of the original attractions at Disneyland park that has been around since the attraction originally made its debut back in 1959. Themed after the famous Swiss mountain, this is one of the original Disneyland attractions that was around back when Walt Disney himself oversaw the southern California theme park. It was also the first roller coaster-type attraction at Disneyland and the first tubular steel track coaster in the world. The ride vehicles and abominable snowman with the snow cavern have since been refurbished, but the Matterhorn still boasts the same thrilling adventure and immersive theme its had since opening.

Here's how Disneyland describes the Matterhorn Bobsleds on the official website:

Climb into a 6-person bobsled and brace yourself against howling winds as you ascend 80 feet up into an icy cave. Take in the sweeping views at the summit and prepare for a thrilling, high-speed ride.

Swoop in and out of shadowy caves and along jagged rocky ledges. Throttle through snowy chutes and around frozen precipices. Fly across bridges and under waterfalls before splashing down into an alpine lake.

The real peril is not snow or sleet! Stories abound of a growling creature known as the Abominable Snowman—who will do anything and everything to protect his home. Do you have what it takes to find out if the legends are true?

---
MickeyMousePark.com
Contact Us
Privacy
Payment Options
Disclaimer
Email Policy
Site Map
Clear Cookie
---
Copyright: (c) 1997-2021 by
ThrillMountain Software
---
MickeyMousePark.com is not associated in any official way with the Walt Disney Company,
its subsidiaries, or its affiliates. The official Disney site is available at
disney.com
Troubleshooting Info:

BrowserBrand: IE
LocalHost: NO
BrowserOS:
BrowserServer: mickeymousepark.com
BrowserAgent:CCBot/2.0 (https://commoncrawl.org/faq/)
BrowserURL:Page=5&Ident=4517
BrowserCurrentPage: /disneyland-article.aspx
Login: 0
FilterBy: 0
SortBy: 0
DB: MMParkA