Events And Attractions Coming In 2020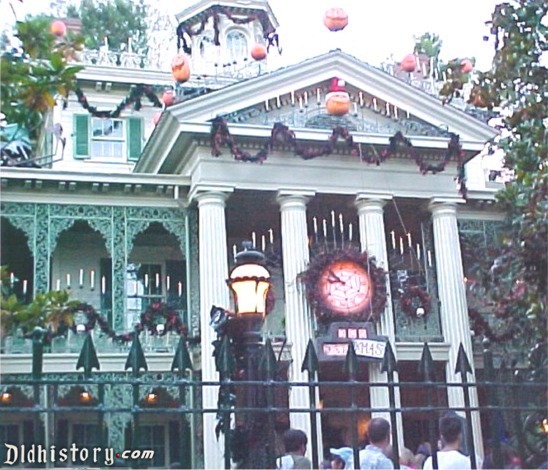 ID:
TMS-4580
Source:
cinemablend.com
Author:
Dirk Libbey
Dateline:
Posted:
Status:
Current
Walt Disney famously said that Disneyland would never be finished as long as there was imagination. Clearly, there has been no lack of imagination, as the California theme park, and the many Disney Parks that followed it, have continued to update and change over time. This means that even if you visit a place like Disneyland Resort every year, there will almost always be something new to see or do. 2020 will be no exception.

Whether you're planning your first trip ever to Disneyland, or just your latest one, you'll want to be sure to schedule that trip during the time that lets you get the most of your time there. Here's everything new and exciting that Disneyland Resort has planned for 2020.

Rise Of The Resistance

First thing's first. While Star Wars: Galaxy's Edge opened to much fanfare at Disneyland in May of 2019, what we actually got then was only the first phase of the new land. Rise of the Resistance, an incredibly ambitious new attraction, wasn't ready on opening day, and in fact, wasn't ready throughout the rest of 2019.

Rise of the Resistance opened at Walt Disney World in December but it will open at Disneyland Resort on January 17 2020. Based on the success the attraction has seen in Florida, it seems likely that the crowds wanting to check out the new ride will be quite large. However, Disneyland will be using a virtual queue system, meaning you won't have to spend your entire day in line.

You might, however, have a hard time joining a virtual boarding group. Boarding groups at Disney's Hollywood Studio have been filling up in the first couple hours of the day, so you'll want to be sure to get the park very early so you can join the virtual queue early if you plan to visit Disneyland Resort for the next few months.

Avengers Campus

Across the plaza from the Disneyland park is Disney California Adventure. While the second gate has long played second fiddle to the main park, DCA has made significant strides to build itself into its own special experience. As part of that update, California Adventure is getting its own new land in 2020 based around Marvel superheroes, Avengers Campus.

Avengers Campus does not have an official opening date yet, but is scheduled to open for the summer 2020 season, so expect it to open sometime in May, similar to when Galaxy's Edge opened at Disneyland last year. Two main attractions will be part of the first phase of Avengers Campus, a Spider-Man ride that will equip guests with web shooters is one, and a Doctor Strange hosted show is the other. In addition, we'll get a brewery location themed after Ant-Man, which hopefully means we'll all get to drink beer out of thimbles.

A major Avengers attraction is also planned for this land, but will not open with the rest of the attractions, and is not expected to open in 2020.

Lunar New Year

There's nothing quite like the holidays when they're spent at Disneyland, and luckily, there are so many holidays to be celebrated over the course of the year, that it's actually sort of difficult to visit the park at a time that isn't celebrating one of them. The first opportunity starts January 17 and runs through February 9 when Disneyland Resort celebrates the Lunar New Year.

The celebration will take place at Disney California Adventure and will consist of Mulan's Lunar New Year Procession, a parade hosted by the Chinese Disney heroine, who is getting her own live-action movie in 2020 as well as Hurry Home - A Lunar New Year Celebration, which is an evening water show that will take place prior to the nightly performance of World of Color.

You'll also get character meet and greets with Mickey, Minnie, and more in Lunar New Year appropriate attire, and of course, all new food selections based around the holiday.

Magic Happens Parade

Parades, like fireworks, are one of those major events that happen each day at Disneyland Resort, that go through frequent updates and changes. Both types of shows will debut, disappear after a few months or years, and then possibly return if the fan interest demands and the schedule allows. 2020 will see the debut of an all-new daytime parade at Disneyland park which is entitled Magic Happens, debuting February 28.

We've only seen some concept art of this parade so far, but it includes floats dedicated to Moana and Maui, Frozen II, Sleeping Beauty and Coco. Certainly, there will be others that have not been revealed yet. The float design looks to be quite intricate and these floats have the potential to be some of the best we've ever seen in a Disney parade.

In addition to the floats, the parade will have an all new musical score and a new song composed by Todrick Hall.

Disneyland After Dark

While most of Disneyland is there for everybody to enjoy all year round, there are a handful of events that are much more limited. Disneyland After Dark has been going on for the last several years and proves to be popular every time. These are single night events, where the park closes early to the general public, and only those with tickets to the event are allowed in. It costs a bit extra, but it means smaller crowds, shorter lines, and often unique events, merchandise, and food that nobody else gets to see.

On January 29, Disneyland will host an 80s Nite. Characters from classic 80s movies will be walking around, the classic Disneyland attraction the Videoopolis dance club will make a return, and guests are encouraged to rock their best 80s styles. On February 12 and 13th Disneyland park will see the return of a Valentine's Day themed Sweethearts Nite. March 5 will be Pixar Nite at Disney California Adventure, and April 30 will be Villains Nite at DCA.

With only Disneyland After Dark events announced through April, it's possible more will be scheduled for later in the year.

Disney California Adventure Food & Wine Festival

Most of us probably go to Disneyland Resort to experience the attractions. We love to go on rides and see shows. However, you need to know that there is another very important thing that you need to do when you go to Disneyland, eat food, eat lots and lots of food.

With a number of great restaurants all over the resort there are countless places to eat great food and there are always new creations being unveiled, but if you really want to enjoy great food at Disneyland Resort, you'll want to visit Disney California Adventure between February 28 and April 21, 2020, for the annual Food & Wine Festival.

In addition to all the great food selections, there will be live entertainment, cooking seminars, and more. It might be worth adding an entire extra day to your trip just so you can try as much of the special food options as possible.

Disneyland's 65th Anniversary

Disneyland opened in 1955 which means that 2020 marks the 65th anniversary of the iconic park. While 65 might not be a particularly momentous number beyond being divisible by 5, Disneyland has never needed much of an excuse to throw a party, and we can be sure they'll throw one this year.

While Disneyland has yet to reveal any specific plans around the 65th anniversary, we know that something will be planned. Disneyland's 60th Anniversary celebration included such elements as a special edition of the World of Color Show, the return of the fan favorite Mad T Party, and the debut of the Paint the Night parade.

We probably won't see all of those things happening this year, though the return of Paint the Night is certainly a possibility, but we're just as likely to see entirely new creations for the anniversary celebration. Disneyland opened in July of 1955 so expect the anniversary party to start this summer and run at least through the end of the year, if not for a full 12 months

Halloween Time

While there's a lot going on at Disneyland Resort in the first part of the year, it's the latter portion of 2020 when things really begin to get exciting. Halloween is a huge time at Disneyland, and 2020 looks to be no exception. While no specific dates for the Halloween festivities have been announced yet, you can expect things to get started in early September and run through the weekend of Halloween.

Last year Disneyland resort unveiled the Oogie Boogie Bash – A Disney Halloween Party, which took place as a ticketed event on specific nights during the Halloween event. The event is conformed to be coming back to Disney California Adventure this year as well. Last year, it included a special villains themed parade, special food, and the opportunity for kids to trick-or-treat.

We'll also see special Halloween themed attractions. Guardians of the Galaxy: Mission - Breakout has a special After Dark version that starts when the sun goes down and we can expect that the Haunted Mansion will get its regular Nightmare Before Christmas Overlay.

Holidays at the Disneyland Resort

The holiday season is such a big part of the Disneyland Resort that in 2019 the event started barely a week after Halloween ended, and we can expect that will be the case again this year, with it running all the way through the New Year and into early January 2021.

Disneyland is always a wonderful place to visit, but when it's done up for the holidays, it looks like another world. Sleeping Beauty's Castle is covered in lights, It's a Small World gets a makeover inside and out, and of course we get Christmas parades and fireworks to go along with it all.

Refurbishments

The downside of so much new stuff happening at Disneyland is that to get the new, we frequently need to go through a period of significant closures. 2020 is no exception, and if you're planning a trip to Disneyland it's good to be aware of what you won't see or what closures you might want to try and avoid.

The big refurbishment that has been announced for 2020 is Snow White's Scary Adventure. The attraction closed as of January 6 for a major overhaul that will result in entirely new scenes being added to the ride. No reopening date has been announced, but as this is more than a simple repair job, it could be a while.

In addition, according to the OC Register, the Haunted Mansion will be closing for a refurbishment of its own beginning January 21 that is expected to last two months. The same source states that Indiana Jones Adventure will also be getting a major refurbishment this year, though at this point, no official closing date has been announced.

As per usual, since most of us can't visit Disneyland Resort every month, any plan for a trip is going to have to skip past some pretty exciting stuff. But at least now you know when a lot of different events are happening, which can help you make the tough decisions about what you really need to see.