Remembering Bob Matheison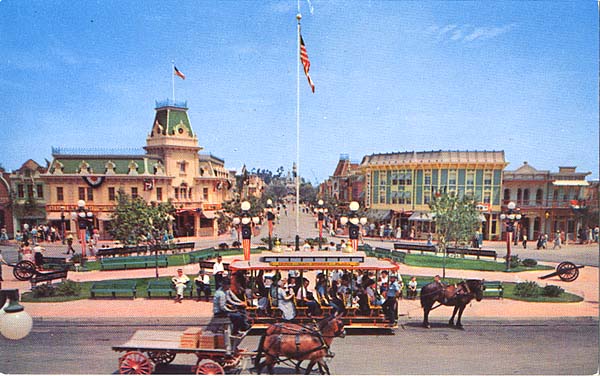 ID:
TMS-4584
Source:
orangeobserver.com
Author:
Amy Quesinberry
Dateline:
Posted:
Status:
Current
Bob Matheison was fully present in everything he did, whether it was developing a new Disney theme park in Florida; announcing bowl games in Orlando or his children's high school football games; raising Scottish Highland cattle at his North Carolina ranch; or spending quality time with his wife, children and grandchildren.

As friends and family shared stories of their relationships with Matheison — following his sudden death Jan. 5 at age 85 — their respect for him was consistent: he was honorable, straightforward, dedicated, a team player, the greatest man, always a gentleman.

A DISNEY LEGEND

Bob Matheison was legendary with The Walt Disney World Company, long before he officially received the Disney Legends Award in 1996 — an honor given to employees who have made a significant impact on the company legacy. He left his own legacy with the company during his 34 years of service, among them, helping develop Walt Disney World and creating its executive training program.

Matheison started his career with The Walt Disney Company in 1960 when he was offered a position as sound coordinator at Disneyland in California. His job was to program everything that would be audible to guests.

In 1965, Walt Disney personally chose Matheison to be part of the team that took It's a Small World, Magic Skyway, Great Moments with Mr. Lincoln and the Carousel of Progress to the New York World's Fair.

There, he trained people how to give guest service "the Disney way," according to Walt Disney's wishes. It was this assignment that paved the way for Matheison's relocation to Orlando for Disney's next big venture, "The Florida Project."

After heading the research and development team in California for a new theme park in Orlando called Walt Disney World, Matheison and his family moved to Central Florida. During his 34 years with Disney, Matheison worked in many different departments and steadily rose through the company's ranks.

He received multiple promotions at Magic Kingdom and Epcot; in 1987, he was named executive vice president of parks for Walt Disney World.

He left Disney in 1994 after 34 years with The Walt Disney Company. Upon his retirement, attractions president Judson Green said, "For the past 34 years, Bob has created a rich legacy of quality, integrity and dedication that will continue to benefit the Walt Disney World resort for many years to come."

Guests walking along Main Street U.S.A. at the Magic Kingdom also can see his name and the words "quality, integrity and dedication" stenciled on a window in an area that honors retired employees who made significant achievements during their careers.

Bill "Sully" Sullivan first worked with Matheison in California during the early days of Disney.

When Matheison was assigned to the World's Fair, Sullivan was his assistant.

"Bob was so honest and straight forward, and he never played favoritism," Sullivan said. "He was just a good guy to work with, and you always knew where you stood with Bob. He was not bashful. He was always a gentleman."

Matheison and Sullivan would continue their work relationship in Orlando at several of Disney's theme parks.

"(Bob) was there to make sure it all went right, and we trained all the people that Walt wanted trained, and we made sure that Walt's wishes came true," Sullivan said. "He was very close to Walt."

Both were honored with the Disney Legends Award for extraordinary contributions made to the company. The two retired on the same day in 1994.

HIS GOLDEN PIPES

His booming voice would be one of the Portland, Oregon, native's trademarks in life.

After graduating from the University of Southern California in 1955 with a bachelor's degree in telecommunications, Matheison worked as chief of the radio-television branch at the U.S. Army's Fort Hood in Texas.

His communications career included broadcasting news, sports and special events from a Dallas radio station. He served as the stadium announcer "voice" for several sports teams through the years.

At Disneyland, he helped produce live radio and television broadcasts.

For years, Matheison was the stadium announcer at the Warrior home football games at West Orange High School, in Winter Garden.

He volunteered with Florida Citrus Sports for 30 years, serving as the stadium announcer for its bowl games.

Matheison served on the Florida Citrus Sports Board of Directors starting in1983, and he became president of the organization in 1989. He also served on the Board of Trustees for the Florida Citrus Sports Foundation from 1989 until his death.

Shannon Clark, chief customer officer for Florida Citrus Sports, started at the company in 1992 and became executive director of the foundation in 1997. She worked with Matheison in multiple capacities. He served on the foundation's charitable contributions committee, and he emceed the foundation's annual kickoff luncheons.

"Thorough preparation was imperative in working for and with Mr. Matheison," Clark said. "For years, he served as the emcee of our kickoff luncheons, and I remember him consistently pushing our team to get him scripts earlier and earlier each year, as he wanted to make sure he had time to review, perhaps even memorize. … He also valued a strong work ethic."

He retired his golden pipes in 2011.

"Behind that huge voice was a huge heart," Clark said.

MATHEISON MOUNTAIN MANOR

The M3 Ranch, in North Carolina, gave Matheison a second opportunity to forge a successful career. After he retired, he and first wife Kathy had a mountain cabin built and he became a gentleman rancher, raising Scottish Highland cattle.

Ronnie Lee, ranch manager and longtime friend, built the house, barn and other structures on the ranch and was Matheison's right-hand man, helping manage 100 head of cattle and 100 acres.

"When I was building his house, he went to Scotland with his wife," Lee said. "He saw Highland cattle and, long story short, he said, 'OK, let's throw some cattle out there.' I said, 'Bob, I don't know the first thing about cattle.' He said, 'I don't either.'"

So, they learned together. The pair participated in cattle shows in places such as Stone Mountain and Grandfather Mountain, in Georgia.

"(We) used to load up for the weekend and go to the Highland Games," Lee said. "He'd put his kilt on and go into the pen and start brushing them."

When a calf was born and needed to be bottle-fed, Lee kept it in his basement until it could return to the field.

"There's nothing I wouldn't do for that man," Lee said. "He was probably the greatest man I've ever known. … I didn't grow up under the best of situations, and 30 years ago I met the man that I wanted to be. … I tried to model my life after him and treat people the way he treated people."

WINDERMERE LIFE

Windermere Realtor Judy Black met Matheison when she joined the Windermere Rotary Club in 1993.

"Bob was a unique combination of strength and gentleness," she said. "He cared deeply. He was (as) dedicated to his community as he was to his family and friends. He was unwavering in his high moral standards and business ethics. Bob's boots will be hard to fill."

Black recalled Matheison's willingness to pitch in and take care of any needs, including being on trash duty during Rotary's large charity events.

"In his rancher attire of blue jeans, enormous belt buckle and baseball cap, he collected garbage bags, threw them over his shoulder onto his golf cart and over to the dumpster," Black said. "He neither sought nor received recognition for his efforts. That isn't what Bob was about. He was a team player and committed to the Rotary Club's projects."

Their friendship grew stronger when Matheison married Black's friend and fellow Realtor, Arra Mae.

Family was everything to Matheison, and he loved spending time with his wife, children and grandchildren. All of them were together at M3 Ranch in December for what would be Matheison's last Christmas.

Matheison was preceded in death by his first wife and a daughter; he leaves behind a wife, three children and 10 grandchildren.