Rise Of The Resistance Suffers Multiple Breakdowns Guests Learn What To Expect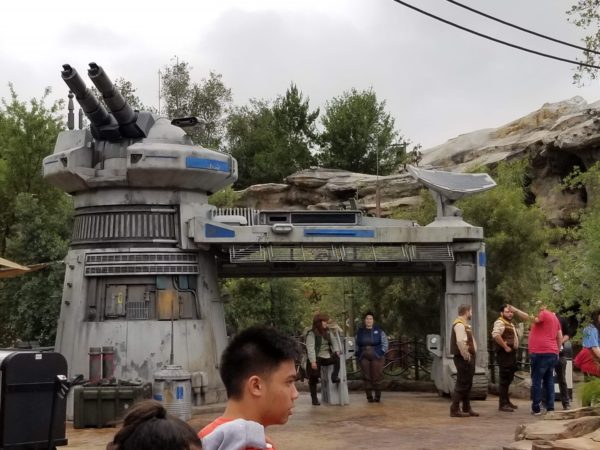 ID:
TMS-4587
Source:
insidethemagic.net
Author:
Tj Muscaro
Dateline:
Posted:
Status:
Current
Guests visiting Disneyland with the hopes of riding the all-new Star Wars: Rise of the Resistance attraction will face delays and disappointments once again. After another frustratingly fast fill-up of its virtual queue, the attraction in Star Wars: Galaxy's Edge reportedly broke down multiple times in the span of three hours today, January 19, and we are beginning to see how Disneyland plans on handling the situation.

Let's Take A Look:

10:20 am PST: Inside the Magic staff joined the line with boarding group 23.

10:30 am PST: Rise of the Resistance breaks down and resets for the first time. Guests wait in standstill line for 100 minutes.

12:10 pm PST: The line begins moving once again.

12:48 am PST: Rise of the Resistance breaks down again. ITM and others in the boarding group were taken out of the line.

1:10 pm PST: Guests start to report receiving notifications that their boarding group cannot be accommodated today.

It's been reported that Star Wars: Rise of the Resistance was back up and running within a few hours of the first break down, but while the ride's closure is incredibly frustrating and disappointing, we are learning what we can expect from Disneyland.

What to expect when Rise of the Resistance breaks down at Disneyland

1. If your boarding group is called, expect to wait in line no more than 2 hours.

Inside the Magic observed on opening day, that even though Rise of the Resistance was down for just under an hour, they did not clear out the physical queue. As it turns out, the same thing happened today, January 19. Once the ride broke down and was forced to reset today around 10:30 am PST, guests were notified but not asked to leave.

The first shut down lasted 1.5 hours from the time our team members first got in the physical line. Once the line started moving again, our team members noticed more boarding groups joining in the queue. But then the ride broke down again. It appears cast members are setting a wait limit to two hours. Because that was around the time the attraction broke down a second time and while our boarding group was asked to leave, those behind them were allowed to stay.

2. Guests taken out of line are promised to receive priority boarding once the ride is back up.

Just like being taken out of line from any other ride breakdown, guests exiting the physical queue for Rise of the Resistance were given a "multiple experiences" FastPass as compensation. And it includes priority boarding for whenever Rise of the Resistance is back up and running. Of course, that means that it's going to take longer for the remaining boarding groups to be called, leaving some of the later groups out of luck.

3. If necessary, guests in Backup Boarding Groups will be told they cannot be accommodated.

It was just after 1:00 pm PST when Disneyland started reporting the bad news. Guests with backup boarding groups were notified that there was not enough time left in the day to accommodate them on the ride.

While the Disneyland app states explicitly that boarding groups do not guarantee a chance to ride, backup groups have even less of a chance compared to regular groups. Starting at Boarding Group 82 and ending beyond Boarding Group 129, guests have to keep wishing the ride runs smoothly.

Disneyland notifies the groups individually. Starting from the highest number, they will work their way down as far as necessary.

The night before you go to Disneyland, we suggest you look up in the sky, find The Evening Star, and wish with all your might that your connection is fast enough to land a solid boarding group.

---
---
Copyright: (c) 1997-2022 by
ThrillMountain Software
---
MickeyMousePark.com is not associated in any official way with the Walt Disney Company,
its subsidiaries, or its affiliates. The official Disney site is available at
disney.com
Troubleshooting Info:

BrowserBrand: IE
LocalHost: NO
BrowserOS:
BrowserServer: mickeymousepark.com
BrowserAgent:CCBot/2.0 (https://commoncrawl.org/faq/)
BrowserURL:Page=5&Ident=4587
BrowserCurrentPage: /disneyland-article.aspx
Login: 0
FilterBy: 0
SortBy: 0
DB: MMParkB