The Problem With Star Tours In A Galaxys Edge World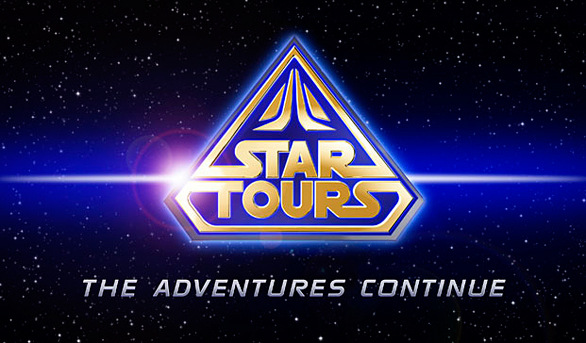 ID:
TMS-4607
Source:
deseretnews.com
Author:
Herb Scribner
Dateline:
Posted:
Status:
Current
I remember riding Star Tours as a child. It must have been 1999 or so. It was my first taste of what a Star Wars ride could be. Sitting on a makeshift starship. Watching the action of a Star Wars battle unfold before your eyes. It was well worth every moment of it. I still remember how excited I felt about that ride.

Fast forward to 2020 and my thoughts could not be more different. If Star Wars asks you to take your first step into a larger world, Star Tours felt like a step back into a time before we knew how expansive Star Wars could be.

Star Tours is a simple ride. You sit down amid dozens of others. You put on some 3-D glasses. You watch a Star Wars battle unfold on the screen. Your chair shakes and shifts and jerks, simulating the idea that you're on one of these starships.

The latest version of the ride, which I experienced this past weekend, included clips from the recent "Star Wars: The Rise of Skywalker." We see brief images of the planet Kef Bir, a moon outside of Endor where the Death Star II's wreckage fell. We see moments from Exegol with the battle between the Final Order and the Resistance. So the ride did its best to feel more current.

But the mechanics and style of the ride don't feel right in an age of Star Wars: Galaxy's Edge — the new land at Disneyland and Walt Disney World centered around Star Wars.

Galaxy's Edge is an immersive park experience. You're thrown into the land believing you're on a fictional planet called Batuu. I spent three days at the park. I tried all the food and drinks. I visited the stores. I rode the Millennium Falcon: Smuggler's Run ride and was one of the first to test the Rise of the Resistance ride.

Smuggler's Run is like an interactive Star Tours. But Rise of the Resistance is much like Indiana Jones Adventure, just with the Star Wars theme. Both rides allow for interactive experiences and bring you into the world of Star Wars. Meanwhile, Star Tours feels like you're watching a Star Wars film in a DBOX seat.

Star Wars fans will always enjoy Star Tours since it's something related to the franchise. Of course you're going to enjoy it. But it feels out of place. It doesn't feel new and exciting and fresh. It feels so disconnected from the rest of the Star Wars experience. You can tell it was developed years before the immersive park. It's hokey. It's silly. But it's also a letdown. It doesn't grab you by the throat the way that Rise of the Resistance does. It feels so far away — like a galaxy from a long time ago.

It's unclear how Star Tours fits into the future of Disney's Star Wars expansion. Galaxy's Edge will continue to be more and more immersive with its two rides and the forthcoming Galactic Starcruiser hotel. Those are going to really change the game and provide the ultimate Star Wars experience. So that leaves Star Tours as a separate and less interesting side story — one that continues to lose interest as Galaxy's Edge continues to grow.

One solution might be to make Star Tours something even more thrilling than a five-minute interactive short film. Throw on the new Star Wars films. Let people watch them entirely with their seats rocking and rolling. Give people a fun experience that is more than just rocking around for five minutes.

For a long time, Star Tours was a Disneyland or Disney World guest's path into the Star Wars world. It was the only way for people to experience the thrill of Star Wars first hand. But now with Galaxy's Edge and virtual reality Star Wars games, Star Tours feels like a thing of the past.

It'll need a major upgrade if it ever intends to last longer than tomorrow.

---
MickeyMousePark.com
---
Copyright: (c) 1997-2023 by
ThrillMountain Software
---
MickeyMousePark.com is not associated in any official way with the Walt Disney Company,
its subsidiaries, or its affiliates. The official Disney site is available at
disney.com
Troubleshooting Info:

BrowserBrand: IE
Mobile: NO
LocalHost: NO
BrowserOS:
BrowserServer: mickeymousepark.com
BrowserAgent:CCBot/2.0 (https://commoncrawl.org/faq/)
BrowserURL:Page=5&Ident=4607
BrowserCurrentPage: /disneyland-article.aspx
Login: 0
FilterBy: 0
SortBy: 0
DB: MMParkB