Disneyland Can Be Done In One Day But Here Is What You Will Want To Prioritize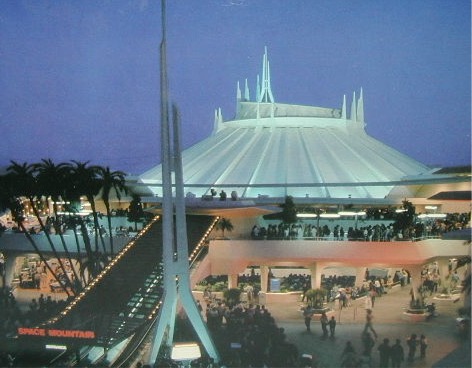 ID:
TMS-4634
Source:
thetravel.com
Author:
Luisa Santos
Dateline:
Posted:
Status:
Current
Disneyland probably is the best place on earth... The number of roller coasters and fun activities you can do is huge and that's why you will want to prioritize your visit and follow the tips we have for you.

Disneyland can be fun, but you'll want to do some things first so that you don't miss the park's greatest part! Make sure you book your trip quickly because you won't see some things again at Disneyland by the year 2030.

As the day goes by, make sure you will never eat certain things at Disneyland so that you don't ruin the magic early on. Besides that, there's nothing to worry about really. All you need to do is just sit back and enjoy the ride!

10

Space Mountain: The Highest-Speed Roller Coaster You'll Ever Get On

Space Mountain is not suited for people who are afraid of the dark and who don't like a lot of... Speed.

We promise this is the craziest roller coaster you will ever get on! We also promise you that you will feel a crazy mix of emotions... Prepare yourself to go full-speed on a black endless tunnel that twirls in unimaginable ways.

You will also see a lot of spaceships shooting in every direction!

9

Big Thunder Mountain Railroad: It Doesn't Get More Western That This

It seems slow, doesn't it? Well, it isn't...

If you check these real tourist photos of Disneyland, you'll get a clear idea of what to expect when riding the Big Thunder Mountain Railroad. You must understand that this is not a regular train, but one of the fastest you'll ever get on. Plus, this is the most western roller coaster out there, so you will want to prepare yourself for a whole lot of fun!

8

The Haunted Mansion Is For The Ones Who Fear Nothing

Have you ever entered a haunted mansion? No?

You better check before you go, honestly. The Haunted Mansion at Disneyland can be the scariest thing ever... First, you enter a house where there is no light and you need to keep on walking until you reach the way out.

Now imagine doing such while random people scare you without notice when you least expect it... This marvelous journey also includes a lot of scary noises.

7

If You Love Jack Sparrow's Adventures (Or Johnny Depp's), Then Don't Miss The Boat Ride At Pirates Of The Caribbean

Unlike the Haunted Mansion, the Pirates of the Caribbean ride is the smoothest ever. It's the activity you'll want to prioritize if you're a fan of the films, but also if you're visiting with kids (most are allowed to enter this one)—or just because you love Johnny Depp and Orlando Bloom.

You just need to enter the boat and follow the story as you go by. This ride is as calm as it is fun.

6

Indiana Jones Adventure May Be The Most Historical Ride At Disneyland, One You Must Prioritize

Who doesn't know Indiana Jones? This is by far one of the most well-known attractions at Disneyland. A lot of the movie's elements can be found on this ride, which makes it even more fun and mysterious at the same time!

The lines can get huge, that's a fact, and we cannot promise that you will see Harrison Ford waiting by your side, but we do promise that you'll have the time of your life!

5

Disneyland Can Get Really Hot, So You'll Want To Pay A Visit To Splash Mountain

Ain't a splash of water during a hot summer day the best feeling ever? You can get that (plus a great fun time) if you visit the Splash Mountain—which ends in a huge, very wet, descent (as you have probably noticed by now).

This is by far one of the visitors' favorite roller coasters as they have a lot of fun, feel the adrenaline pumping, and never know when they are going to get splashed!

4

Peter Pan's Flight: Where You Never Grow Up

This is another of the Disneyland attractions that you will want to prioritize, especially if you are visiting with children— and, let's be honest, even grown-ups love Peter Pan and his enchanting story.

Fear nothing, because this is not the traditional roller coaster you are used to. This is a very smooth ride that presents a lot of the elements and figures of one of the most loved Disney stories, one you'll want to repeat.

3

If You're A Star Wars Fan, You'll Want To Go To Millennium Falcon: Smugglers Run Right Away

This is the place to be if you are a fan of Star Wars—that one attraction you can't miss!

The amount of detail is amazing and it's almost like you're entering a museum (trust us). The biggest difference, however, is that you can be part of an amazing interactive experience, where you can even simulate driving a spacecraft.

Believe us when we tell you that it is even better than watching the Star Wars saga!

2

A Classical Train Ride At Disneyland Railroad

Ladies and Gentlemen, this is the most popular train in the world!

The Disneyland Railroad is one of its most iconic attractions which takes you on an 18-minute journey around the park. It's great if you are visiting with kids since every single one of them can enter the train and enjoy the ride.

There are several stations along the park, so you can hop on at any time and leave when you want to.

1

Tarzan's Treehouse Will Make You Feel You're In The Middle Of The Jungle

Tarzan's Treehouse is one of the most amazing Disneyland attractions for the number of details resembling a real jungle! It's better than being on a treehouse—believe us—because you'll see a lot of elements from the Disney story, which will create an even better environment (making you feel like you're part of it).

It truly feels like a monkey can appear without you expecting! You can even cross a bridge to discover the rest of the jungle!

---
MickeyMousePark.com
---
Copyright: (c) 1997-2023 by
ThrillMountain Software
---
MickeyMousePark.com is not associated in any official way with the Walt Disney Company,
its subsidiaries, or its affiliates. The official Disney site is available at
disney.com
Troubleshooting Info:

BrowserBrand: IE
Mobile: NO
LocalHost: NO
BrowserOS:
BrowserServer: mickeymousepark.com
BrowserAgent:CCBot/2.0 (https://commoncrawl.org/faq/)
BrowserURL:Page=5&Ident=4634
BrowserCurrentPage: /disneyland-article.aspx
Login: 0
FilterBy: 0
SortBy: 0
DB: MMParkA