John Stamos Disney Collection Is The Stuff Of Legend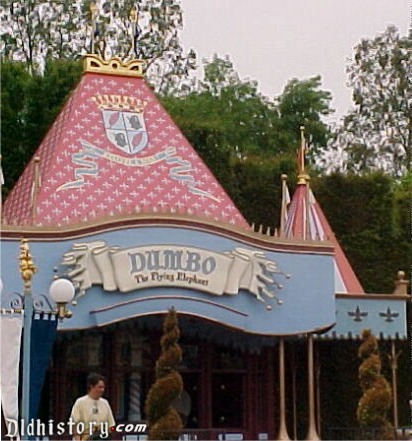 ID:
TMS-4688
Source:
thethings.com
Author:
Tony Spence
Dateline:
Posted:
Status:
Current
Making it big on a television series is a great way for a performer to make a legacy in acting, and this is precisely what John Stamos was able to do on the series Full House. Before Friends, The Office, and The Bachelor made their way onto the small screen, Full House was dominating on television, and Stamos used his time on the show to become a major star.

Over the years, Stamos would make a fortune in the business, and as it turns out, he has used some of that fortune to expand his impressive Disney collection. Some people keep things chill, but Stamos has taken things to another level.

Let's take a look at Stamos' amazing Disney collection!

He Owns A "D" From The Disneyland Slide

Every Disney collector's dream is to own a piece of the park, but these items can run a pretty penny when they pop up at auction. Thankfully, John Stamos is super rich, so price isn't too big of a deal. As such, he has gotten his hands on cool Disney items, like the "D" from the Disneyland sign!

According to his episode of Open Door, this is part of the original Disneyland sign, meaning that it is incredibly valuable and is a true piece of history at this point. Disneyland has been open now since 1955, and its presence in California has been luring people from around the globe for decades. This means that countless people drove by this sign before beginning their stay at the Happiest Place on Earth.

This massive piece was simply too big to fit into one single area inside John' s home, so he currently has it chilling outside. This thing must make for an incredible conversation starter whenever people are over at the house. That "D" is unmistakable, and the history behind it is one of a kind.

This may be the biggest piece of Disney memorabilia that John Stamos owns, but it is far from the only thing that he has gotten his hands on over the years.

He Owns A Ride Car From Snow's White's Scary Adventure

One of the best things about Disneyland and Disney World is that you can spend the day riding amazing rides in between chowing down on all the delicious snacks. These ride vehicles get replaced, and they go for a mint at auction. Clearly, John Stamos enjoys Snow White's Scary Adventure, because he got his hands on a ride vehicle!

The Scary Adventure ride over at Disney World is a charming little story ride that takes guests through the main character's scary journey. There were some differences between this ride and the one at Disneyland, but the one in Disney World is now out of commission entirely in favor of a Seven Dwarves ride.

The cool thing about having this ride vehicle on hand is that John and his family can enjoy the feeling of being on the ride whenever they please! Just imagine being a guest at his place and getting a chance to sit down in this iconic vehicle. It will have anyone buying tickets to Disneyland in no time.

This piece, along with the "D" from the Disneyland sign, is kept outside, but once indoors, John Stamos does have some amazing collector's pieces that are worth talking about.

He Owns A Dumbo Ride Cart

Disney's ride vehicles are practically as iconic as their churros, and John Stamos has gotten his hands on more than one of these. Inside his house, he has a Dumbo ride vehicle, which is quintessential Disneyland.

For those that have been to a Disney park, going on the Dumbo ride is an absolute must. It's a slower ride meant for people of all ages, but it will have guests soaring and getting a great view of the portion of the park they are in. As cool as the Snow White vehicle is, the Dumbo vehicle might be even cooler.

Elsewhere in his collection, John Stamos also has Figment from Disney World, and he also has items from other classic Disney rides. Stamos has gotten his hands on stuff from Pirates of the Caribbean, It's A Small World, and Haunted Mansion. All these can be seen on Open Door. At some point, his house is going to be a small Disney gallery.

Disney parks are a true piece of history, and John Stamos has some incredibly valuable items in his collection. We can't wait to see what he is able to add once more things go up for auction. If this collection is just a starting point, then he is going to take it to another level.







---
MickeyMousePark.com
---
Copyright: (c) 1997-2023 by
ThrillMountain Software
---
MickeyMousePark.com is not associated in any official way with the Walt Disney Company,
its subsidiaries, or its affiliates. The official Disney site is available at
disney.com
Troubleshooting Info:

BrowserBrand: IE
Mobile: NO
LocalHost: NO
BrowserOS:
BrowserServer: mickeymousepark.com
BrowserAgent:CCBot/2.0 (https://commoncrawl.org/faq/)
BrowserURL:Page=5&Ident=4688
BrowserCurrentPage: /disneyland-article.aspx
Login: 0
FilterBy: 0
SortBy: 0
DB: MMParkB