What It Is Like At A Reopened Disneyland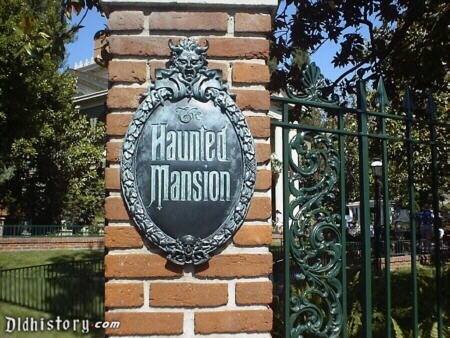 ID:
TMS-4745
Source:
thepointsguy.com
Author:
Leslie Harvey
Dateline:
Posted:
Status:
Current
Yesterday was a big day for theme park lovers and Californians alike.

The Disneyland Resort in Anaheim, California finally reopened after more than 13 months of pandemic closures. California residents were the only guests permitted to visit on reopening day, so I hopped on a plane (my first flight since last March!) from my home in the San Francisco Bay Area to be among them.

The last trip I took before the world shut down last spring was to Disneyland. I remember looking around at the massive crowds watching the evening World of Color show in California Adventure on February 28, 2020, as the first news of coronavirus cases in our country was breaking. I couldn't shake the thought that kept running through my head: "This place is going to have to close."

And close it did.

Thankfully, the gates are finally open again and Disneyland is welcoming guests to its new socially distanced way of operating. As a Disneyland fan, it was both comforting and a little discombobulating to visit in these new circumstances. While I felt lucky to be back, it was strange to see a few of my favorite offerings still closed or operating in substantially modified ways. It was also challenging to find all my usual tricks acquired over decades of Disneyland experience not quite working anymore. But I was up for the challenge of uncovering new ones for a new era.

How it felt being back at Disneyland

My first day back at Disneyland, on its official reopening day, was a deep dive into new attractions, the minutiae of touring strategies, tasting new foods and the usual logistics of reporting on a million theme park details. Thankfully, I found a few moments to reflect while sitting among the many other fellow Disneyland fans who worked hard to get a coveted opening day reservation.

Everyone there was a Californian, and Californians endured some of the most stringent and longest lockdowns of this past year within the United States.

It's has been hard to explain to friends and family outside the state just how overwhelming that felt at times, especially this past winter when Southern California was also the epicenter of the epidemic. Disneyland is one of the most recognized and beloved symbols of the Golden State. Seeing it open again was meaningful. It was a massive signal of how much things have improved.

Disneyland also reopened under very different circumstances than Walt Disney World last summer.

At that time, much of America was entering a second wave of increasing COVID-19 cases. There were many who thought opening theme parks was irresponsible and dangerous. Many guests and reporters who attended Disney World's reopening day even had mixed feelings. TPG's own Summer Hull certainly did.

The feelings at Disneyland — set against a backdrop of vaccines now open to everyone and a state where over 50% of residents have gotten at least a first dose — were far from mixed. It was simply joyous to return.

I witnessed much-anticipated celebrations and tears. There was an overwhelming sense of relief and gratitude in the air from cast members and guests alike. Of course, there was plenty of caution on display too. But after more than a year of hardship, hope was the dominant theme.

What's changed at Disneyland

So, with the emotional bits out of the way, it's time to talk details.

Things are far from normal at Disneyland. Some of the changes are pretty obvious at this point, like mask requirements and distancing in queues and in ride seating. But apart from the obvious, how else was Disneyland different and how much do these differences ultimately matter to the overall experience?

Crowds and capacity

Disneyland can currently operate at no more than 25% capacity under state requirements. Disney was a little vague on what the capacity actually was on opening day, but I'm confident it was well below 25%. I'm sure crowds were purposefully light to help get cast members up to speed and make sure there was breathing room on opening day.

The result was an amazingly refreshing Disneyland crowd experience. As anyone who visited often before, the parks in Anaheim could have quite a few choke points — much more than in Walt Disney World, which was built for much bigger crowds in a later era.

Those choke points were mostly gone, especially since parades aren't operating right now. The few more crowded spots that I spotted included in New Orleans Square (where the extended queue for Pirates gets a bit in the way) and on Main Street USA at the end of the night when everyone wants to shop in the limited capacity stores.

I suspect crowds will increase a bit in the coming days as Disney collects data on guest flow and can ramp up to a true 25%. As a result, I expect guests who visit in June after schools are out for the summer (and once Avengers Campus has opened at California Adventure) will not see quite as many empty walkways as I did on opening day.

But guests who are able to go sooner rather than later may experience a uniquely uncrowded theme park experience.

Lines for attractions

All the usual tricks for standing in line less at Disneyland were pretty much obsolete in a reopened Disneyland. There's no Fastpass, no MaxPass, no single-rider lines, no Extra Magic Hour and no Magic Morning.

But what there are in a reduced capacity park are manageable standby lines. By the time the day was up, I was able to ride nearly every attraction in Fantasyland, scream my heart out on Space Mountain and Thunder Mountain, enjoy classics like Pirates and Haunted Mansion, and geek out on Star Wars: Rise of the Resistance (which uses a special virtual queue with boarding groups).

Oh, and I also park-hopped to Disney California Adventure in the afternoon where I squeezed in the Incredicoaster, Soarin' Around the World, and Toy Story Midway Mania, three attractions that often had very long standby queues in pre-COVID times. I did this with ample breaks to take plenty of photos, chat with cast members, enjoy a table service lunch, and take multiple much-needed water and mask breaks in the 90-degree heat.

To be sure, not every line is short. Snow White's Enchanted Wish, now a reimagined version of Snow White's Scary Adventures, was one of the longer queues all day as many guests wanted to experience the changes. Haunted Mansion in Disneyland park and Radiator Springs Racers in Disney California Adventure park remained long all day. Toy Story Midway Mania and Indiana Jones were long at times as well.

In short, don't stress the lines at Disneyland too much yet. Use the official Disneyland app to check what the posted wait times are before walking a long way across a park to get in a queue. If you see a short line for an attraction that interests you, hop in it. Preparing the perfect touring plan isn't so essential right now.

That said, I still would recommend arriving for "rope drop" in the morning. While there's no more actual drop, like at Disney World, Disneyland is opening security lines well before park opening and letting guests go straight to open rides. I was able to get into the parks by 8:22 a.m. by queuing at 7:20 a.m. Before the official 9 a.m. opening time, I had already been on three attractions. Get up early — well before the posted opening time — and use those first moments wisely.

It's all about the Disneyland app

A significant change that many guests will notice is how the Disneyland app has gone from nice-to-have to must-have.

Disney is trying to reduce touchpoints, and the app and related technology tools are essential to that. Want to order a quick-service meal? You need to use the app to mobile order. Want to see the menu at a table service restaurant? You need to scan a QR code on your phone to pull that up. Want to get a boarding pass for Rise of the Resistance? App again.

For the less tech-savvy or the guests who simply don't know the ins and outs, there will be some growing pains. Most notable among these is that mobile ordering time slots can run out quickly. It's essential to order food well before mealtime to secure a time slot that corresponds to when you will be hungry and want to take a break.

Food & restaurants

The difference I was most aware of before my trip was the substantial reduction in restaurants opening with the parks. Not only are fewer restaurants open, but the restaurants that are open have more limited menus.

Only two table service restaurants in each park are currently serving guests: River Belle Terrace and Cafe Orleans in Disneyland park and Lamplight Lounge and Carthay Circle Lounge in Disney's California Adventure park. With food now a major focus for many Disney travelers, I worried the experience would be vastly inferior to the pre-pandemic Disneyland.

I don't think guests coming for a quick day trip, as many Californians are doing right now, will find the food experience too diminished. You can still grab your Dole Whip or churro. If you plan far enough in advance, you can still reserve a table service meal for lunch or dinner. The quality of what was served was still consistently good as well.

When the out-of-staters — many of whom come for longer trips — start to come back, Disneyland is going to need to offer a wider variety of food options and make the operations of dining more efficient.

I'm returning myself in mid-June with my whole family for a three-day trip. If my kids (ages 12 and 7) had been with me, we would have needed more places to grab a quick snack at a cart within easy view instead of having to mobile order at a counter service restaurant for a later return time in the app. The absence of character meals right now would have been noticed as well.

The powers-that-be at Disneyland of course know this and are ramping up to open more food venues soon. I anticipate the dining options will only improve in the coming weeks.

Additional Disneyland reopening era tips

A few other changes you may notice in the reopened parks:

While there are no character meals or cavalcades like Walt Disney World has, the parks are full of distanced character sightings, including a number of unique characters and costume versions.

There were no issues with either park reaching capacity due to the movement of guests with park hopper tickets. If you need to take a mid-day break or want to hop multiple times, it should be safe to do without worrying whether you will be shut out of your park of choice. Disneyland has added hundreds of distanced benches and tables all over the parks, almost all of which are clearly marked as "designated dining areas." There are not the same relaxation zones at Disneyland that Walt Disney World has due to state regulations, but these dining areas are where you can sit and take a mask break while hydrating or enjoying a snack.

Disneyland still requires masks to remain on for photos, unlike at Walt Disney Worl, which was recently able to relax this requirement.

Park hours are shorter during the first few weeks of reopening: 9 a.m. to 7 p.m. through mid-May. The parks will be open until 9 p.m. after that time, but that's still an early closing time for locals often used to staying until midnight.

Queues are almost entirely outdoors due to indoor time limits set by the state. On hot days, be sure to wear sunscreen and drink plenty of water because you won't get the same air conditioning breaks as before.

The final word: Is visiting Disneyland worth it right now? Shorter park hours, all day masking in hot temperatures, full prices, limited food choices. Was Disneyland reopening still worth it? Heck yes. Would I recommend other eligible Californians visit soon? Also, yes.

For Californians who have been able to do so little this past year, this Disneyland reopening felt like a long-overdue triumph.

The shorter lines and lower crowd levels were icing on the cake. I'll gladly be back with my family in a few weeks' time, even expecting crowd levels to be higher by then. And hopefully, guests from other states will soon be able to once again experience the Happiest Place on Earth, too.