What Is Happening With The Matterhorn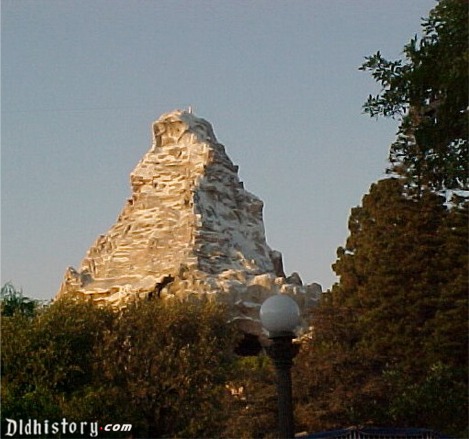 ID:
TMS-4755
Source:
insidethemagic.net
Author:
Jenny Patterson
Dateline:
Posted:
Status:
Current
Disneyland fans all across the world were emotional (and for good reason) on April 30 as Disneyland finally reopened. Many Guests entered Disneyland Park early and were able to enjoy Disney attractions after waiting for over a year. The Disney life was good again, but some Disney rides including our beloved Matterhorn Bobsleds were still closed and undergoing refurbishment.

Disney fans, and especially California residents who consider Disneyland to be their second home, have enjoyed this snow-capped roller coaster for years. Many have anxiously wondered, with all the refurbishments and issues this ride has faced, what will be the fate of this classic yeti ride. Let's take the climb as we discuss this original attraction Walt loved so much from the early Disneyland years and share what we can expect will happen with the Matterhorn Bobsleds.

Matterhorn Bobsleds, a Disneyland Classic For those who have never visited Disneyland Park, Matterhorn Bobsleds is an iconic and classic Disneyland ride that Walt imagined while filming the 1959 live-action film Third Man on the Mountain. This steel rollercoaster ride was the very first of its kind in the world and what was supposed to be a small hill with a toboggan run turned into a massive 147-foot-tall mountain.

This Disneyland attraction debuted on June 14, 1959, four years after Disneyland officially opened, and it was very easy to spot. Glass beads and gallons of paint were used to make this mountain stand out to look like the gorgeous mountains in the Swiss Alps, and two tracks were installed. Fun fact: I was told the track on the left side of the entrance is faster, and I can agree after riding both tracks over 100 times.

About the Matterhorn Bobsleds For reference, here is Disneyland's description of the attraction on their official website:

Climb into a 6-person bobsled and brace yourself against howling winds as you ascend 80 feet up into an icy cave. Take in the sweeping views at the summit and prepare for a thrilling, high-speed ride.

Swoop in and out of shadowy caves and along jagged rocky ledges. Throttle through snowy chutes and around frozen precipices. Fly across bridges and under waterfalls before splashing down into an alpine lake.

The real peril is not snow or sleet! Stories abound of a growling creature known as the Abominable Snowman—who will do anything and everything to protect his home.

Do you have what it takes to find out if the legends are true?

Matterhorn's continuous refurbishments It may come as no surprise that our beloved Disneyland attraction is once again going through extensive refurbishments. As the attraction has been operating since 1959, it is typical for it to undergo routine maintenance and even temporary closures or ride breakdowns.

In 2019, the Disneyland Matterhorn attraction closed for refurbishments after a rockwork incident when a large portion of the Matterhorn Bobsleds mountainside broke loose. It later reopened after the refurbishment was complete. But now, in 2021, the attraction is closed for refurbishment again. So, what is going on?

The latest rumblings surrounding what is happening with Matterhorn Bobsleds are stating that the ongoing issues are due to the decay of the interior of the mountain. Right now, Disney fans suspect that Disney Imagineers are working on the decaying supports in stages and replacing some tracks. Due to current building codes, Disney is unable to tear down and rebuild the mountain, so this ongoing refurbishment is an indication that the team is working with what they can to get the ride safely reopened again.

The attraction is several decades old, so it makes sense for the refurbishment to be ongoing and take quite a while if Disney is doing some serious repairs. Disney has not officially announced what is actually happening to the Matterhorn Bobsleds attraction or what exactly the refurbishment entails, and at this time a reopening date has not yet been officially revealed.

Could Matterhorn Bobsleds Be Reimagined? There has been much speculation on social media that the entire ride could possibly be reimagined or extensively improved, similar to Snow White's Enchanted Wish or Big Thunder Mountain Railroad. For a while, many suspected that the mountain could be rethemed to Frozen, and although Disney has not announced a retheme or reimagining for this ride, many Disney fans see it as a possibility in the future.

The last major refurbishment of the Matterhorn Bobsleds occurred in 2015 honor of the Disneyland 65th anniversary when we saw the addition of new and improved Abominable Snowman effects.

So when will Matterhorn Bobsleds return? Now that Disneyland and California Adventure Parks have officially been open since the end of April, we suspect that Disney Cast Members are working around the clock to repair and improve this precious attraction as it has become a Disney favorite for many years. Other attractions such as the Jungle Cruise and Buzz Lightyear Astro Blasters are also being refurbished and are hoping to be reopened by the summer.

We can only hope that the integrity of the attraction can be refurbished and preserved and that we will be able to enjoy this thrilling ride again sometime soon. According to the Disneyland ride refurbishment schedule, Matterhorn Bobsleds is listed as under refurbishment through June 28, although this is subject to change. Keep an eye on Inside the Magic as we will continue to report more news about Disneyland's attractions!

---
MickeyMousePark.com
---
Copyright: (c) 1997-2023 by
ThrillMountain Software
---
MickeyMousePark.com is not associated in any official way with the Walt Disney Company,
its subsidiaries, or its affiliates. The official Disney site is available at
disney.com
Troubleshooting Info:

BrowserBrand: IE
Mobile: NO
LocalHost: NO
BrowserOS:
BrowserServer: mickeymousepark.com
BrowserAgent:CCBot/2.0 (https://commoncrawl.org/faq/)
BrowserURL:Page=5&Ident=4755
BrowserCurrentPage: /disneyland-article.aspx
Login: 0
FilterBy: 0
SortBy: 0
DB: MMParkA