1981 Disneyland First Homicide As Teenager Stabbed In Front Of Family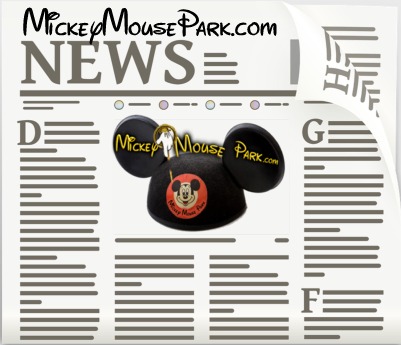 ID:
TMS-5001
Source:
groovyhistory.com
Author:
Kellar Ellsworth
Dateline:
Posted:
Status:
Current
On March 7, 1981, Mel Yorba was stabbed fatally at Disneyland, the first homicide in a venue usually known as the Happiest Place on Earth. Yorba's death came at the hands of then 28-year-old James O'Driscoll after the alleged pinching of his girlfriend's rear end. As is the case with many altercations, the details surrounding the Yorba's tragic death are slightly murky.

Ultimately, Disneyland's less than stellar response time and adamant denial of any wrongdoing led to an ugly trial. This is the story of the first murder at Disneyland.

An Escalation Gone Very Wrong

Multiple reports state that Yorba and his group of friends were heavily intoxicated while enjoying their Disneyland visit. Then, apparently Yorba pinched the butt of James O'Driscoll's girlfriend. Whereupon O'Driscoll chased down Yorba and demanded an apology, which was met with a punch to the face.

The fight quickly escalated to the two of them rolling around on the ground before eventually being separated. That's when Yorba's friends noticed the two stab wounds to his chest and the growing circle of blood.

A Delayed Response

James O'Driscoll decided it was best to vacate the premises but not before throwing the murder weapon into Sleeping Beauty Castle's moat and discarding his blood-soaked shirt into the trashcan in the woman's restroom. Yorba meanwhile bled for twenty minutes before a Disneyland nurse did her best to care for his grievous injury.

Disneyland policy at the time did not allow police into the park, as they might shatter the air of fantasy. Regular ambulances were also not allowed into the park for the same reason. Therefore, an unmarked van took even longer to get to Yorba before whisking him off to a nearby hospital, where he was pronounced dead.

Terrible Bedside Manner

Since the cops weren't allowed into the Magic Kingdom, they waited for O'Driscoll at the gate and made the arrest. In the aftermath, Disney failed to show the appropriate commiseration at their lack of security or slow response time to a life or death situation.

Jack Lindquist, senior vice president of Walt Disney Productions, did not help matters by announcing, ''We're not going to settle out of court. We're going to take it as far as we can." In light of a teenage boy just losing his life, perhaps this was not the most appropriate tone to take.

The Victim's Family Sued Disney For $60 Million

The Yorba family sued Disneyland for $60 million, accusing the amusement park of not providing medical help in a reasonable amount of time. Yorba's mother stated that ''They had an opportunity to make this incident less severe by giving adequate medical attention to the boy after the fight but they made a conscious decision long ago that they didn't want ambulances or flashing sirens around to shatter their image.''

A jury ruled that the family was owed $600,000 a far cry from the $60 million they sought. Over the 5 years it took for the lawsuit to come to a conclusion, James O'Driscoll was ruled guilty of second-degree murder in the same courthouse. His lawyer took a strange approach, saying, "I will not deny O'Driscoll was found at Disneyland with Yorba's blood all over him," Olsen said, "But I will prove that he is innocent of the charge of murder." O'Driscoll was sentenced to 16 years to life in prison.

---
MickeyMousePark.com
---
Copyright: (c) 1997-2023 by
ThrillMountain Software
---
MickeyMousePark.com is not associated in any official way with the Walt Disney Company,
its subsidiaries, or its affiliates. The official Disney site is available at
disney.com
Troubleshooting Info:

BrowserBrand: IE
Mobile: NO
LocalHost: NO
BrowserOS:
BrowserServer: mickeymousepark.com
BrowserAgent:CCBot/2.0 (https://commoncrawl.org/faq/)
BrowserURL:Page=5&Ident=5001
BrowserCurrentPage: /disneyland-article.aspx
Login: 0
FilterBy: 0
SortBy: 0
DB: MMParkB