Disney Scraps New Attraction Citing An Unsolvable Problem With Guests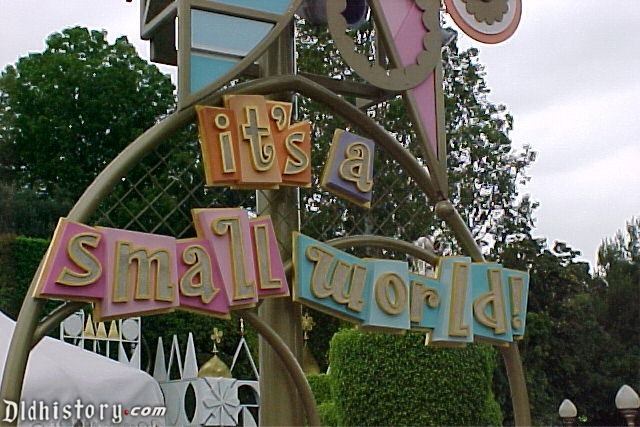 ID:
TMS-5154
Source:
disneydining.com
Author:
Becky Burkett
Dateline:
Posted:
Status:
Current
In recent months, Guests who frequent their favorite Disney Park–especially the Walt Disney World Resort and Disneyland Resort–have been extremely vocal about their frustrations related to massive crowds and "insanely" long lines for attractions, dining venues, rides, and shows. The introduction of Genie+ and Lightning Lane hasn't really helped to diffuse long lines in the queues, in the opinion of many Guests.

But heavy crowds at a Disney Park isn't a new problem. In fact, one Disney Park had such a guest problem that it made Walt decide to scrap an attraction into which he had put his heart and soul.

A lot takes place behind the doors inside the Walt Disney Imagineering offices in Glendale, California, as artists, architects, graphic designers, animators, and engineers collaborate on the next exciting park offering for Guests, but not everything that is dreamed about and planned for by Imagineers actually gets constructed. And such was the case years ago when Walt Disney had an exceptional idea for a unique restaurant that was sure to dazzle Guests, as well as Walt's wife, according to a post at SFGate.

Crump lent his creativity and artistic skill to a number of Disney attractions, working directly with Walt Disney on the "it's a small world" attraction at Disneyland and assisting Walt on his projects for the GE Pavilion at the 1964-65 New York World's Fair. He also worked on the Museum of the Weird, the Haunted Mansion, and other attractions for the company. So it's no surprise that the talented Imagineer was Walt's first pick when it came to his new restaurant.

Walt Disney wanted to create a restaurant for his wife, Lillian, and originally, his plans for the eatery included being located on Main Street, U.S.A. Walt also wanted the restaurant to feature a show.

"Eventually, it evolved beyond that," Crump explains in his memoir, It's Kind of a Cute Story, "and it was decided that it would be moved over to Adventureland since they were redesigning it."

Crump says it was at that point that the attraction imagined as a tea room for Walt's beloved Lillian became–in the minds of Walt and his Imagineers–a tiki room instead: a restaurant in which Guests would enjoy dinner and a musical show. But according to Crump, no one really knew much beyond that.

Imagineer John Hench was responsible for creating the original sketches of the dining room. His drawings depicted a room with tables scattered throughout and bird-filled cages suspended overhead. Like Rolly Crump, John Hench also worked on numerous attractions at Disneyland.

But Disney couldn't go along with that. "We can't have birds in there," Walt said to Hench and Crump, "They'll poop on the food."

And Walt's observation set into motion a meeting of the minds with ideas tossed about amongst himself, Rolly Crump, John Hench, and other Imagineers. Ideas ranged from stuffed birds to mechanical birds and then to a show in which scores of animatronic birds would sing in the dining room to each other.

"That was part of the beauty of these sessions," Crump wrote in his memoir. "Ideas would come out and just flow and evolve into these wonderful things that would eventually make their way into Disneyland." Ultimately, Crump was tasked with working to create a pre-show area where Guests would wait for their tables to be ready. Walt was clear that the waiting area needed to be entertaining as well.

"I remember Walt turning to me and saying, 'Rolly, you better do your homework and find out all about tiki,' because it was around that," Rolly said during an interview. "So I did."

"We're going to have this preshow area for people who are waiting to get into the restaurant," Crump remembers Walt telling him. "I want to have some Tikis out there, and I want them to tell stories. I want you to design them."

But Crump didn't only design the tiki statues modeled after Hawaiian gods Pele and Maui; he also carved them by hand with clay so firm it had to be heated up to become malleable. And he did so with no machinery and no special tools. The clay was warmed by the sun beating down on the parking lot at Walt's Burbank studios, and Crump carved the tikis with a standard plastic fork.

"You may think that people [who] are sculpting for Disney have got these gorgeous temperature-controlled rooms, filled with north light, to better aid their work," Crump reminisced in his book, "But no, they have a parking lot! I always thought that was kind of funny."

After months of weaving imagination into the creation of the show and the design of the space for Lillian's restaurant inside Adventureland, Walt noticed a huge problem with the new space–albeit a good problem. The new tiki room restaurant would present significant challenges for Cast Members and for Guests–and all because it would be far too popular with visitors to Walt's park.

But Walt Disney wasn't about to throw out all the work his team of creative geniuses had completed up to that point. So, being the visionary he was, Walt proposed a switcheroo.

"There are going to be too many people for a restaurant," Rolly Crump remembers Walt saying, "so we'll make it an attraction."

Walt realized that the space in which the tiki room restaurant would be located was simply too small for "that many people." And because the space inside Adventureland had already been allocated, there was no room to expand it.

Tables were removed from the room inspired by an enchanted tiki bar, and Lillian's restaurant instead became the Enchanted Tiki Room that Guests enjoy today at Disneyland, just after enjoying a Dole Whip. For many Guests, no trip to a Disney vacation is complete without a visit to the lively location "where the birds sing words and the flowers croon."

"It is an attraction that really deserves a lot of credit because it was the first all-animatronic show that was ever designed and built anywhere in the world," Crump notes in his memoir. "It was a first for Disneyland and a first for the rest of the world, so that is a pretty big deal."

And incidentally, in the tiki-tiki-tiki-room, not a single Guest who visits has to worry about bird poop in their food.