They Claimed A Disneyland Actor Hit Their Child So Pooh Took The Stand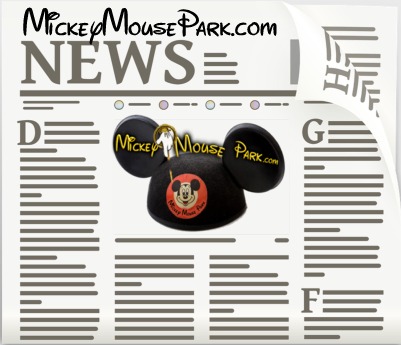 ID:
TMS-5200
Source:
SFGate
Author:
Katie Dowd
Dateline:
Posted:
Status:
Current
When murmurs ripple through a courthouse, it's usually for salacious reasons: an alleged serial killer escorted into his trial, a celebrity who couldn't settle out of court, an infamous criminal trailed by news cameras.

But on April 17, 1980, people were rushing to fill a nondescript courtroom in Orange County Superior Court for a very different reason.

Winnie the Pooh was about to take the stand.

The trouble began six years prior at Disneyland. It started like any other day for park employee Robert Hill, who worked as a costumed character actor. Upon arrival, he suited up as Winnie the Pooh, which had a much different costume in 1974 from what the character has today. Pooh was a little less furry and a lot more plasticky, with short, stubby arms and a "hunny" pot atop his yellow head. Hilariously, the actor's head was actually inside that pot; the black lettering of "hunny" had some transparency to allow the person within to see.

Once in costume, Hill headed out into the park for Pooh's usual meet-and-greets. On the stand, Hill would later say he first felt someone "tugging at him from behind." It was a 9-year-old girl, visiting Disneyland with her family.

What happened next depends on whom you believe. According to the girl's family, Hill intentionally struck the child with his Pooh arm, leaving her with bruising and headaches that didn't subside for months.

Hill told a very different story. In a recent interview with Disneyland historian David Koenig, Hill said the girl was purposefully acting out when the incident occurred. "I saw her winding up for a second run on me, so as she closed in for the kill, I spun around to scare her," Hill told Koenig, "but she was already on top of me. I spun around, and Pooh's ear caught her in the side of her head."

The furious family took off for Disneyland's City Hall, where they lodged a complaint against the actor in the Pooh suit. Next, they found an attorney and filed suit against Hill for damages. Disney, which is infamously tight-lipped about legal matters, never gave a public statement about the case, but Hill said his supervisors, who had also formerly worked as costumed actors, backed him from the start. (Although the family initially sought at least $100,000, by the time the case was actually heard in court in 1980, they had whittled the demand down to $15,000.)

In retrospect, putting Hill in his Pooh costume on the stand seems inevitable. But at the time, it must have been a tremendous risk, a bold and almost facetious move that could have easily earned the contempt of the judge.

Disney has extremely strict rules for its actors. Once in costume, they must stay in character no matter what — slipping for even a moment might mean tainting the innocence of a child forever. So when Winnie the Pooh testified that day, Hill could only use head nods, foot stomps and big swings of his tummy to indicate answers. After Pooh was sworn in, he gave the court reporter a quick, affectionate nuzzle.

By then, the gallery was standing room only. The crowd watched in amazement as defense attorney Mike McCray approached the bear and asked, "What do you do at Disneyland?" Pooh hopped up from his seat and did a jaunty little dance to the mirth of the audience. Even the stoic bailiff cracked a grin.

"Have the record show that he's doing a two-step," Judge Jerrold S. Oliver instructed the court reporter.

As McCray continued with questioning, he called Pooh a "she" several times, prompting one of the great legal clarifications in history. "Are you testifying about Winnie the Pooh's gender?" the judge asked. (For the record, Pooh is referred to as a "he" in A.A. Milne's classic children's books.)

The demonstration was not for giggles, though. McCray showed that what the family described simply wasn't possible. The arms on the Pooh costume were not battering rams, which Hill readily showed the jury as he hopped about, adorably fake-sneezed and patted his ample belly. "The plaintiff's attorney, when he saw me come out with the costume, I swear he did a facepalm. 'We're screwed,'" Hill recalled to Koenig.

In the end, it took the jury just 21 minutes of deliberation to find Hill not guilty. "The Pooh has been vindicated," the judge announced.

To the delight of the courtroom, Hill hopped back into costume one last time. A reporter who approached him asked how it felt to win his legal battle. Pooh replied with a "so-so" paw gesture. People snapped photos as Pooh skipped around the room and posed cheerily.

"The judge then let him take the bench," the Los Angeles Times wrote. "For a moment, however — just a brief moment — the character created by AA Milne got stuck between pieces of furniture, and Christopher Robin was nowhere in sight to lend a hand."