Why Some Rides Shut Down When It Rains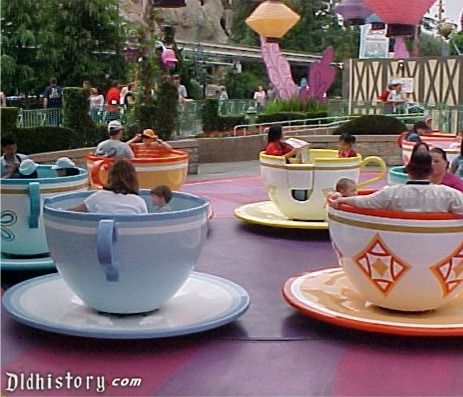 ID:
TMS-5205
Source:
SFGate
Author:
Julie Tremaine
Dateline:
Posted:
Status:
Current
Ask a longtime Disneyland fan, and they'll likely tell you that Disneyland can still be enjoyable on rainy days. So many people decide to stay home and wait for better weather, the general thinking goes, that ride queues clear out. For those who brave the elements, it can be a better, if not wetter, park experience. But does that thinking hold up now that so many things have changed at Disneyland? Here's everything you need to know about going to Disneyland in the rain.

Does Disneyland close in the rain?

Only in cases of extreme weather or public safety events. Walt Disney World closed twice in 2022 because of hurricanes, but Disneyland has shut down only six times in its history, including the day after John F. Kennedy was assassinated, on 9/11 and during the pandemic. Essentially, there's almost no chance Disneyland will close because of a rain storm.

Can I cancel/change my reservation if it looks too rainy?

You can cancel a reservation up until 11:59 p.m. the night before, per Disneyland's park reservation system. As soon as it's your date, even if it's 12:01 a.m., you'll be considered a no-show if you cancel. Disneyland doesn't offer the option to modify a reservation — you can only cancel your existing one and make another one, not alter the date.

If a guest has three no-shows in a three-month period, they're blocked from making reservations for 30 days.

Are lines shorter on rainy days?

The short answer is they used to be, but now, not really. Before Disney implemented the park reservation system, there was a noticeable difference in crowd levels on days with bad weather. Now, because of Disney's reservation cancellation policy, most people still go. Sometimes, you'll see shorter-than-average wait times on rides with outdoor queues during a downpour, but overall attendance is comparable to days with better weather.

In fact, some lines actually get longer in the rain, especially those for indoor attractions. Many of the attractions that generally have no wait at all — like the Enchanted Tiki Room or Mickey's Philharmagic — will see a flood of people during times of heavy rain. And while it's pretty much a guarantee that there will never be a wait for Great Moments with Mr. Lincoln, you'll likely see a much better-attended show on days with bad weather.

Do rides shut down in the rain?

Some outdoor rides can shut down in the rain, especially if there's lightning. Attractions like Mad Tea Party, Storybook Land Canal Boats, Alice in Wonderland, Radiator Springs Racers, Dumbo the Flying Elephant and Pirate's Lair on Tom Sawyer Island will pause operation, and wind can also affect rides like Golden Zephyr. Lightning closes all outdoor attractions until the weather has cleared.

These ride closures are inconvenient, but they can actually benefit you in the long run, especially if you're using Genie+. If you're holding a Lightning Lane entry for a ride that's closed down during your redemption window, you'll get a Multiple Experience pass instead, which you can use wherever you want, as long as the attraction is in the same tier. (For example, you couldn't use a Multiple Experience pass you received because of a Big Thunder Mountain Railroad closure for Rise of the Resistance, but you could use it for Pirates of the Caribbean.) That means you can use your Multiple Experience pass immediately to get out of the rain at an indoor attraction, or you can save it for when your ride comes back up and skip the standard queue.

Do parades and fireworks happen in the rain?

Parades can definitely get canceled in bad weather, though sometimes there can be a modified parade where characters are driven down Main Street. Fireworks are determined by wind speeds at higher altitudes — but if the fireworks are canceled, the evening spectacular (the show projected onto the castle and Main Street) will still usually run.

Pro tips for making the most of a rainy Disneyland day

Bring a waterproof jacket and an umbrella, and stash a change of clothes in one of the rental lockers. That way, when the rain clears up, you've got dry clothes, and you can enjoy the rest of your day more comfortably. If you prefer a poncho, buy one before you get to the park — they're expensive once you're through the gates.



---
MickeyMousePark.com
---
Copyright: (c) 1997-2023 by
ThrillMountain Software
---
MickeyMousePark.com is not associated in any official way with the Walt Disney Company,
its subsidiaries, or its affiliates. The official Disney site is available at
disney.com
Troubleshooting Info:

BrowserBrand: IE
Mobile: NO
LocalHost: NO
BrowserOS:
BrowserServer: mickeymousepark.com
BrowserAgent:CCBot/2.0 (https://commoncrawl.org/faq/)
BrowserURL:Page=5&Ident=5205
BrowserCurrentPage: /disneyland-article.aspx
Login: 0
FilterBy: 0
SortBy: 0
DB: MMParkA