What It Is Like To Create A Theme Park Ride And How To Become A Disney Imagineer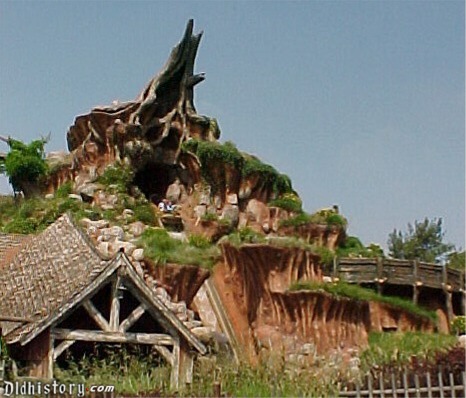 ID:
TMS-5267
Source:
newshub.co.nz
Author:
Darren Bevan
Dateline:
Posted:
Status:
Current
For millions of people, theme park rides bring unbridled amounts of joy.

Whether it's the thrill of nostalgia of rides from your childhood like Splash Mountain at Disneyland in California or the rush of adrenaline from the rollercoasters such as the Incredi-coaster, there's no doubting the role of the ride has evolved from simpler days at the Walt Disney parks.

But key to those rides are a select group of people who turn the concepts into reality. They are known as the Disney Imagineers.

The name may make them sound like a grandiose 1930s B-movie TV series in the vein of The Rocketeer or a newly invented retro superhero troupe, but as Disney celebrates its centenary, it's hoped the next generation of dreamers will be inspired by what they see at the theme parks this year.

Poring over every detail, every animated moment, the choice of colours, and the overall flow of a Disney ride may sound like a laborious task, but one wrong turn, an eye off the ball moment, could mean the whole ride loses its nuance of execution.

The rides have always been part of the theme park experience but as punters are exposed to more sophisticated methods of entertainment, the pressure's as strong on them to keep the ride ahead of trends and yet simultaneously cater to a myriad of guests.

One of those rides is Mickey and Minnie's Runaway Railway, which opened in January this year as part of the Walt Disney 100 Celebrations. It took years to be completed as a centrepiece of a revamped Mickey's Toontown area, which is housed in the Californian park.

Imagineering Creative Director Jonathan Friday was one of those involved in the build of the project from its initial execution to its ultimate reveal.

"All projects at Imagineering start with an idea, a story. We like to explore as many ideas as we can and throw out all the bad ideas and just make the most solid ones come to life," he told Newshub.

"This attraction is an idea that had started probably almost ten years ago when it was first developed for its Florida location. Then about six years ago, a team started working on bringing it to Disneyland, so we're really excited to have the core experience that we know and love."

For the team, the return of Mickey Mouse to the forefront of the company was the most delicious part of the anniversary ride - and the Imagineering execution.

"Here at the Disneyland Resort, we've been celebrating Avengers and Star Wars. For the 100th we are celebrating how it was all started by a mouse. To be able to focus on two of our most favourite characters, Mickey and Minnie, is really exciting. If you've seen the Mickey Mouse shorts that this attraction is based on, you'll know that they're really fresh, they're really funny, they're very modern, and I think it just proves how timeless these characters are."

Every scene of the ride is riddled with intricate 3D details, as cartoons mix with fluorescent and vibrant colours during the 10 minute ride. As the riders' carts move from room to room, each moment is brought to life in surprising and unexpected ways - but one thing's for certain, you're left realising you've missed hundreds of details as your senses are fired into overload - and you'll need to go back to look out every single hidden nuance of the Mickey Mouse experience.

Graphic designer Allie Wong worked on the project, but has always chased the dream of being an Imagineer. While she conceded it was a painstaking process incorporating all the details, it was all worth it to see the pleasure on the faces of everyone come the end of the ride.

"I think Imagineers are marked by loving what they do. It doesn't matter whether they're passionate about finances or graphic design or mechanical engineering, they're the best at what they do and they love working with other people. I would say just pursue what you're passionate about, follow your dreams and just work really hard. It's all about just how much you want to pursue it and put into it."

For Wong, the role on Mickey and Minnie's Runaway Railway has been an intensely personal one, given her own family connection and past history with Disneyland.

"It has been home for me. I grew up coming here. My dad would pick me up from school and take me directly to Disneyland, and we would come to Mickey's Toontown and play with Chip and Dale. It's always held a special place in my heart," she revealed.

"Now for that to come full circle, for me to go pick up my parents and then to bring them here to this attraction has been just a really magical experience."



---
MickeyMousePark.com
---
Copyright: (c) 1997-2023 by
ThrillMountain Software
---
MickeyMousePark.com is not associated in any official way with the Walt Disney Company,
its subsidiaries, or its affiliates. The official Disney site is available at
disney.com
Troubleshooting Info:

BrowserBrand: IE
Mobile: NO
LocalHost: NO
BrowserOS:
BrowserServer: mickeymousepark.com
BrowserAgent:CCBot/2.0 (https://commoncrawl.org/faq/)
BrowserURL:Page=5&Ident=5267&FontSize=1
BrowserCurrentPage: /disneyland-article.aspx
Login: 0
FilterBy: 0
SortBy: 0
DB: MMParkA