Mickeys Toontown Troubles Plague Disneyland 3 Months After Land Reopens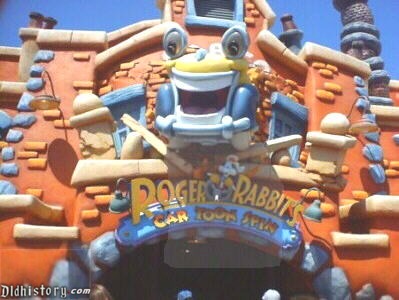 ID:
TMS-5292
Source:
Orange County Register
Author:
Brady Macdonald
Dateline:
Posted:
Status:
Current
Construction walls have returned to Mickey's Toontown just a few months after the themed land reopened following a yearlong refurbishment to address persistent problems in the popular kiddie playland.

The recently refreshed Mickey's Toontown that reopened in mid-March at the Anaheim theme park has undergone a series of tuneups and touch-ups in the ensuing months to address issues with everything from artificial turf and rubber flooring to playground equipment and water features.

Some areas of Mickey's Toontown may be temporarily unavailable on a rolling basis through mid-July for maintenance work as part of Disneyland's commitment to deliver a great guest experience, according to Disneyland officials.

Disneyland officials said they were thrilled to see so many guests enjoying Mickey's Toontown.

Construction walls and black scrim have gone up around the artificial turf picnic area in Toontown dotted with trees and light posts where families can relax and kids can burn off some energy after a long day at Disneyland, according to WDW News Today. The turf area across from Roger Rabbit's Car Toon Spin is also occasionally used for stroller and wheelchair parking.

"The work is addressing problems with the initial installation of trees throughout the land,"

On the other side of the Toontown entrance, Walt Disney's Dreaming Tree has emerged from behind construction walls after Disneyland crews replaced rubber flooring in the Centoonial Park play area.

"The problem was the planter for the tree wasn't level with the rest of the area before the spongy surface was applied, creating a possible tripping hazard," "Unfortunately, many of the trees in the land have the same issue and the park is using benches to prevent guests from walking over the areas."

The popcorn cart next to Mickey's House is behind construction walls with an expected return date of June 30.

Disneyland has been forced to address a host of issues in Toontown since the land returned from a yearlong refurbishment.

Donald Duck's water play area has yet to open. The water feature on the Chip 'n' Dale's Gadget Coaster where a larger-than-life Chip is supposed to shoot water through a giant straw over the coaster track into a cup held by Dale isn't working yet either.

Springy teeter totters and a colorful bird house have been removed from Goofy's Play Yard. The Toontown fountain is suffering from worsening rust issues with many of the water effects not functioning.

Disneyland has made some progress on the construction punch list of finishing touches to the popular kiddie land that is regularly teeming with wall-to-wall visitors.

A padded play area that wasn't finished when Toontown returned has opened behind Donald's Duck Pond as a shady spot for toddlers to climb and explore, according to WDW News Today.

---
MickeyMousePark.com
---
Copyright: (c) 1997-2023 by
ThrillMountain Software
---
MickeyMousePark.com is not associated in any official way with the Walt Disney Company,
its subsidiaries, or its affiliates. The official Disney site is available at
disney.com
Troubleshooting Info:

BrowserBrand: IE
Mobile: NO
LocalHost: NO
BrowserOS:
BrowserServer: mickeymousepark.com
BrowserAgent:CCBot/2.0 (https://commoncrawl.org/faq/)
BrowserURL:Page=5&Ident=5292
BrowserCurrentPage: /disneyland-article.aspx
Login: 0
FilterBy: 0
SortBy: 0
DB: MMParkA