It Is A Favorite Spot To Scatter Family Ashes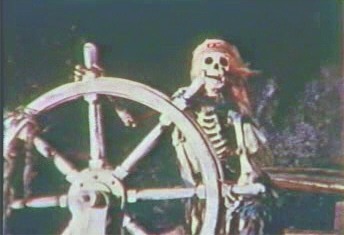 ID:
TMS-4003
Source:
Wall Street Journal
Author:
Dateline:
Posted:
Status:
Current
Custodians at the Walt Disney Co. theme parks in Orlando, Fla., and Anaheim, Calif., use code words to disguise the messier aspects of their work from visitors.

When a manager radios for a "Code V" cleanup, it means a patron has vomited. "Code U" signals urine.

No code is kept more under wraps at Walt Disney World and Disneyland than the call for a "HEPA cleanup." It means that, once again, a park guest has scattered the cremated ashes of a loved one somewhere in the park, and an ultrafine (or "HEPA") vacuum cleaner is needed to suck them up.

Disney custodians say it happens about once a month.

"Anyone who knew my mom knew Disney was her happy place," said Jodie Jackson Wells, a business coach in Boca Raton, Fla., who in 2009 smuggled a pill bottle containing her mother's ashes into Walt Disney World.

Once inside, Ms. Wells helped spread ashes on the platform of It's a Small World near a head-spinning bird, a moment in the ride that always made her mother laugh. Later in the day, overcome with grief, Ms. Wells hopped over the barricade surrounding the lawn outside Cinderella's castle and ran across the grass, flinging them as she crossed.

"I had two fistfuls of the ashes and I literally leapt like I was a dancer," she said.

Current and former custodians at Disney parks say identifying and vacuuming up human ashes is a signature and secret part of working at the Happiest Place on Earth. It is grisly work for them, but a cathartic release for the bereaved, who say treating Disney parks as a final resting place is the ultimate tribute to ardent fans.

Human ashes have been spread in flower beds, on bushes and on Magic Kingdom lawns; outside the park gates and during fireworks displays; on Pirates of the Caribbean and in the moat underneath the flying elephants of the Dumbo ride. Most frequently of all, according to custodians and park workers, they've been dispersed throughout the Haunted Mansion, the 49-year-old attraction featuring an eerie old estate full of imaginary ghosts.

"The Haunted Mansion probably has so much human ashes in it that it's not even funny," said one Disneyland custodian.

---
MickeyMousePark.com
Contact Us
Privacy
Payment Options
Disclaimer
Email Policy
Site Map
Clear Cookie
---
Copyright: (c) 1997-2021 by
ThrillMountain Software
---
MickeyMousePark.com is not associated in any official way with the Walt Disney Company,
its subsidiaries, or its affiliates. The official Disney site is available at
disney.com
Troubleshooting Info:

BrowserBrand: IE
LocalHost: NO
BrowserOS:
BrowserServer: mickeymousepark.com
BrowserAgent:CCBot/2.0 (https://commoncrawl.org/faq/)
BrowserURL:Page=5&Ident=4003
BrowserCurrentPage: /disneyland-article.aspx
Login: 0
FilterBy: 0
SortBy: 0
DB: MMParkB